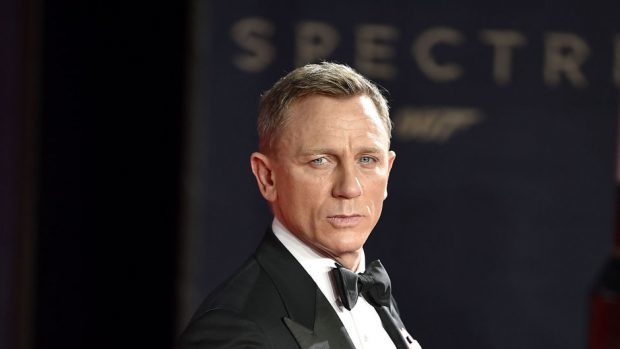 Speculation is mounting that James Bond will hand over the reins, and his iconic code name, to a female agent in his next big screen outing.
A so-called Hollywood insider has revealed that British actress Lashana Lynch is to be given the 007 name, as well as his licence to kill, in the 25th film in the franchise.
The next chapter in the series, expected to be Daniel Craig's last, is currently being shot in Italy and the UK.
Lynch's character is rumoured to be given Bond's MI6 number after he retires for good.
The 31-year-old actress, originally from West London, made her film debut in 2011's Fast Girls but has become more widely known since she starred as fighter pilot Maria Rambeau in Captain Marvel, released earlier this year.
The latest film is being written by Phoebe Waller-Bridge, who shot to fame after penning critically-acclaimed TV series Fleabag.
It has been widely expected the screenwriter will bring a more feminist interpretation to the series.
The speculation has created shockwaves online, not just because Lynch will be the first female 007, but also because she will be the first black star to take on the mantle.
In recent years there has been a clamouring for the role to be given to a black actor, with Luther star Idris Elba's name regularly put forward.
As first reported in the Mail in Sunday, the insider said: "There is a pivotal scene at the start of the film where M says 'Come in 007', and in walks Lashana who is black, beautiful and a woman.
"It's a popcorn-dropping moment. Bond is still Bond but he's been replaced as 007 by this stunning woman."
Lashana's character is expected to turn the traditional female love interest of Bond on its head – a trope which has been criticised for being out of date and misogynistic in recent years.
Waller-Bridge has previously dismissed the notion that Bond himself is an antiquated character and said that the series itself has "just got to evolve, and the important thing is that the film treats the women properly. He doesn't have to. He needs to be true to his character."