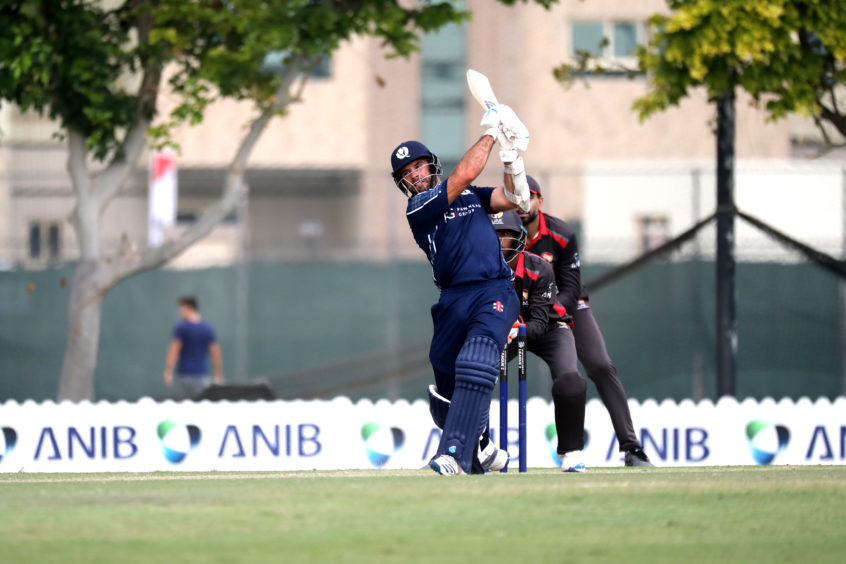 Kyle Coetzer, Scottish captain and successful opening batsman, has been acclaimed as the 2019 ICC Associate Cricketer of the Year by an voting academy from across the globe.
The news follows a year in which the Aberdeen-born player was awarded an MBE for services to cricket, as well as successfully leading his team through the ICC T20 World Cup qualifier to secure a spot at the T20 World Cup in Australia later this year.
Coetzer, 35, said: "It's a huge honour to even be considered for the ICC Men's Associate Cricketer of the Year award.
"I certainly didn't expect to win it with many strong performers throughout the year from various countries.
"Thank you to everyone who has helped me along the way from family, friends, supporters, Cricket Scotland staff and all of my team-mates who keep me going.
"Within Associate countries there is a strong pool of talent and many players continually pushing and deserving of this award, which is the real winner for me.
"The development of Associate teams and the ability of players involved is clearly is on the rise and so will the standards expected to win this award.
"I have no doubt in the years to come that players will be pushing the Associate bar to new heights in 2020 and onwards."
Coetzer scored 842 runs for Scotland in 2019 – and reached his half-century eight times in the process – which was the second highest number of runs in a calendar year for him since he made his international debut in 2003.
Shane Burger, Scotland's head coach, said: "I could not think of anyone more
deserving than Kyle for this award.
"His work ethic, leadership and ability to perform in both 50-over and T20 formats is a catalyst for him receiving this award.
"Due to his commitment to the game of cricket, he also received an MBE and he
thoroughly deserves all the accolades and praise which he has received."