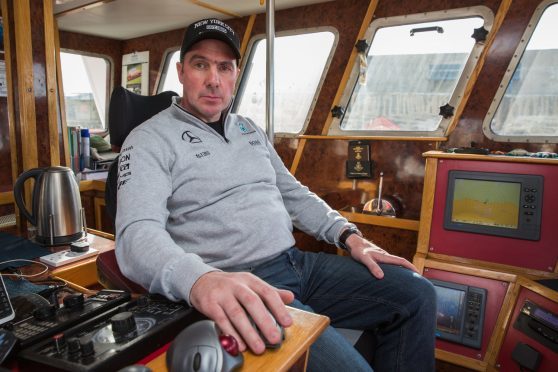 A north-east fishing community was "over the moon" last night after its harbour watchmen were saved from the axe.
Aberdeenshire Council's proposal to replace the service in Macduff with CCTV cameras in an effort to cut costs met with local outrage.
More than 1,000 people signed a petition opposing the move – which a risk assessment suggested could increase the risk of injury and deaths.
Now the council's director of infrastructure services, Stephen Archer, has decided to abandon the shake-up.
Mr Archer announced the news last night, one week after a special meeting with concerned councillors.
John Clark, who fishes out of the harbour, fronted the grassroots movement to save the watchmen.
He described everyone involved with the campaign as "over the moon" with the result.
"It was the only decision and the right one," he said.
"I'm really glad that Stephen Archer, to give him his due, has really listened to us.
"The watchmen had this hanging over them for the last two and a half months – faced with not knowing if they would still have a job."
Local councillor Ross Cassie added that the decision gives the port a "good foundation" to build on for the future.
Mr Archer said opposition to the scheme was "loud and clear".
"The council will always look to achieve the best outcomes within the context of significant financial challenges," he added.
"We always listen to the opinions and views of our stakeholders, and in this instance, their opposition to our plans was loud and clear.
"We have responded to their concerns and will not proceed with the changes to the night watch service at Macduff Harbour."
Plans had been in place to replace the two watchmen with CCTV and electronic depth gauges.
A risk assessment carried out as part of the proposal found that such a move would increase the likelihood of falls from height resulting in sprains, serious injuries and death.