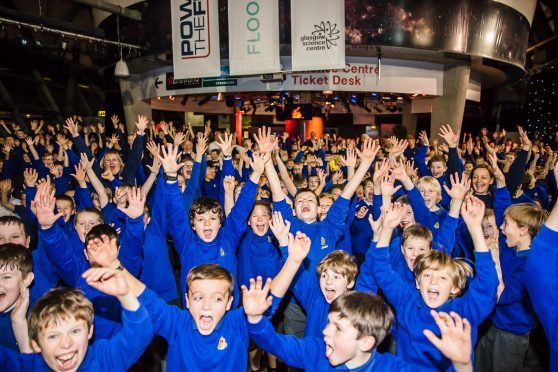 At least nine north-east branches of one of the UK's oldest institutions are in danger of closing down.
The Boys' Brigade was founded in 1883 and has companies all across the country which teach youngsters valuable life skills.
However, in Aberdeenshire, a lack of volunteer officers could see "at risk" groups being disbanded unless there is an injection of new blood.
While membership of the BBs is as popular as ever, the number of adult officials – who are responsible for organising activities for regional battalions – has dwindled significantly.
In Fraserburgh, the situation has become so difficult that retired officers have been forced back into the ranks.
Michael Strachan, the former president of the Buchan Battalion, left the BBs in May after a decade of service.
But since walking away, he has been approached by three separate companies which are struggling to fill vacancies.
He has now warned that unless people come forward, BBs could become a thing of the past in rural communities.
Mr Strachan said: "On turning 30, I thought I should maybe make time for myself. But since May, I have been approached by three companies asking for help.
"The companies at Rosehearty, Sandhaven, New Pitsligo and New Deer are all in need of volunteer leaders. Some of those companies are termed as 'at risk' by the battalion simply because they don't have enough volunteer helpers to function comfortably.
"If more volunteers don't come forward, it is likely that some of those companies will be forced to close in the immediate future."
Mr Strachan has now signed up at New Deer, but the others still require urgent assistance.
He added: "We need more volunteer leaders to come forward to ensure this expansion can be maintained, and to ensure that no boy is let down."
The situation in Aberdeenshire is similar across the country.
In Moray, volunteers are required at groups in Elgin, Rothes, Forres and Burghead.
They are asked to reach out by visiting www.boys-brigade.org.uk/scotland/volunteering
Last night, John Sharp, BBs director for Scotland, said: "Becoming a BB leader will allow you to develop new skills, build positive relationships and make a lasting difference to the lives of children, young people and the wider community.
"Even just a little of your time can have a massive impact."