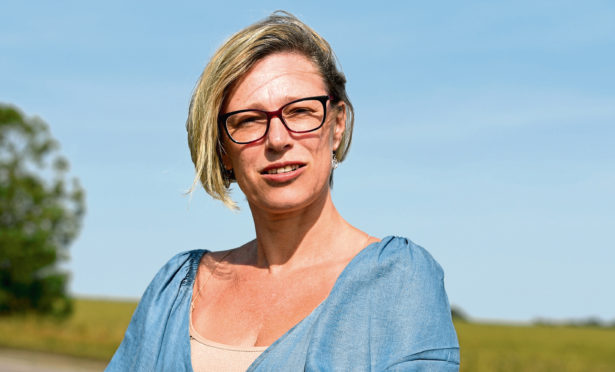 Gillian Martin has been caught up in a transgender rights row after suggesting Nicola Sturgeon's liberal stance on the issue is at odds with the SNP group.
The Aberdeenshire East MSP's remarks came to light when a private online conversation with two other SNP politicians was leaked.
The exchange, which also involved government minister Ash Denham and Holyrood equalities convener Ruth Maguire, exposed divisions within the SNP over the first minister's promotion of transgender rights. Last year Ms Martin was forced to apologise after it was revealed she made offensive comments about transgender people in a 2007 blog.
She talked of a "tranny trove" of EU funding for students and included a reference to "hairy knuckled transgender laydees (sic)".
The blog posts led to Ms Sturgeon abandoning her plans to make Ms Martin a government minister.
The latest controversy was triggered by a tweet from Ms Sturgeon who said she did not see "the greater recognition of transgender rights as a threat to me as a woman or to my feminism".
Ms Sturgeon's comment was shared by Emma Ritch of the Engender organisation, who praised the first minister for a "positive feminist analysis of trans rights".
An SNP spokesman said: "The SNP supports trans rights and women's rights as part of our firm commitment to human rights and equality."
Trans people must be able to live their lives without facing unnecessary barriers and discrimination."