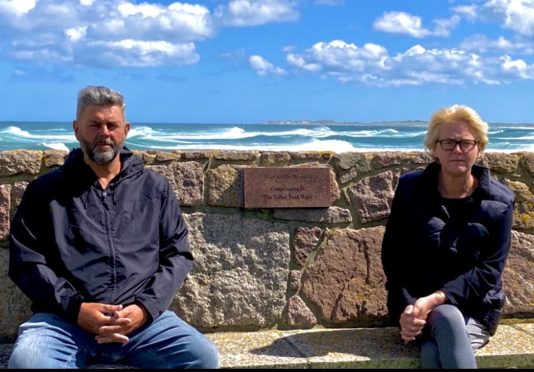 More than a dozen hotel staff are facing an uncertain future following the shock closure of a north-east restaurant and hotel.
The 20-bedroom Tufted Duck in St Combs will not reopen to guests once lockdown rules are relaxed for the hospitality industry on July 15.
Owners of 13 years, Lesley Anne and Conrad Ritchie, said they have decided to close the four star-rated facility, built in the 1970s, and instead relaunch the business as a bar and bistro.
They said the reason for taking the decision was due to a downturn in business due to the Coronavirus pandemic.
"Even with restrictions easing, we would struggle to comply with social distancing requirements and it's highly unlikely that we will have sufficient bookings for large functions in the foreseeable future," Mrs Ritchie said.
"Our business is dependent on operating at least two large functions every week. Without these, the hotel cannot operate sustainably.
"The hospitality industry in north-east Scotland has been very challenging over the past six years. The impact of Covid-19, coupled with the protracted global oil and gas downturn and unsustainable increase in business rates have all taken their toll and led us to review the future of the business.
"We've come to the conclusion that there will be more sustainable demand locally for a unique bar and bistro offering.
"The location has unrivalled, panoramic sea views and with a distinctive venue, serving quality local produce, we believe we can continue to support the local economy, meet local demand and employ local people.
"We have spoken with everyone concerned and are committed to being fair and transparent through this incredibly painful and unsettling process."
The couple  invested £1.5m in adding bedrooms, a new reception area and a function suite to the former shooting lodge in 2009.
Most recently it employed 19 full and part-time staff in the hotel and associated Zanders bar.
Mr Ritchie added: "It is our intention to fast-track this project, demolish the current building and replace it with a community facing pub, beer garden, bistro restaurant and a small function area.
"The pandemic and subsequent safety measures mean that businesses must evolve or die. The replacement venue we are proposing will offer a bespoke, quality venue with flexibility should restrictions return.
"Our aim is to use this period to build for the future and be up and running when life has returned to some sort of normality."