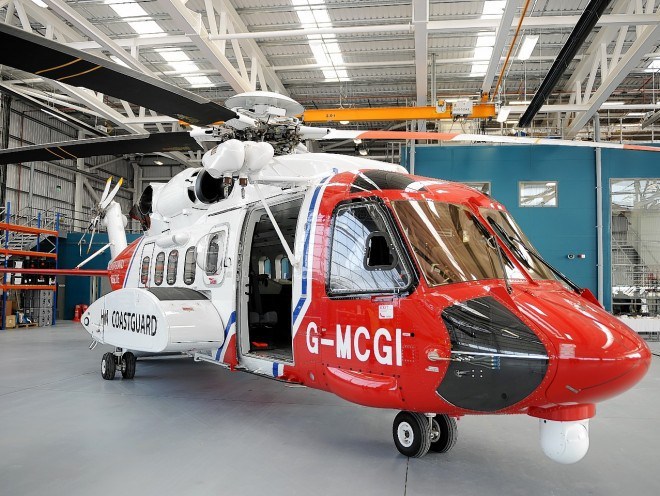 The Highlands and islands was the busiest region in the UK for search and rescue helicopter missions, new figures released by the Department for Transport have revealed.
Of the 2,594 taskings undertaken by the service, 22% took place in the north.
The region is covered by a network of Sikorsky S92 helicopters based in Inverness, Stornoway and Sumburgh, while a further crew based in Prestwick also occasionally provides cover to the Highlands.
Inverness and Sumburgh both provide cover to the north-east and the North Sea.
The service is currently delivered by private operator Bristow, which holds the contract for providing search and rescue services for the Maritime and Coastguard Agency.
The new figures released by the Department for Transport cover the year ending in March 2017.
In that period the Inverness helicopter responded to 269 incidents, an 11% decrease on the previous year.
Around 70% of these call-outs were land-based, mainly in the Highlands and Cairngorms National Park.
Stornoway was the least busy base in Scotland and joint quietest in the UK with Portland, responding to 123 incidents.
The helicopter crew based at Sumburgh dealt with more maritime operations than any other UK base with 91 – 20% of the UK total.
Overall the base responded to 127 taskings, a 10% drop year-on-year, although the final quarter rose 20% compared to the equivalent spell in the previous year.
Sumburgh and Stornoway had the longest average duration of call-out – spending between 2.5 and three hours on duty during a call-out, while Inverness was the third highest average at just under 2.5 hours.
Prestwick was the busiest base in Scotland, responding to 342 taskings during the year.
The base also carried out the highest number of land taskings, with many in or around the Loch Lomond and the Trossachs National Park.
The Ayrshire helicopter provides cover to the Argyll area and has also carried out several operations in the southern Highlands.
Prestwick also spent the most time on service, being on duty for 792 hours across its 342 operations.
The busiest base in the UK was Caernarfon in north Wales which was called out 344 times.