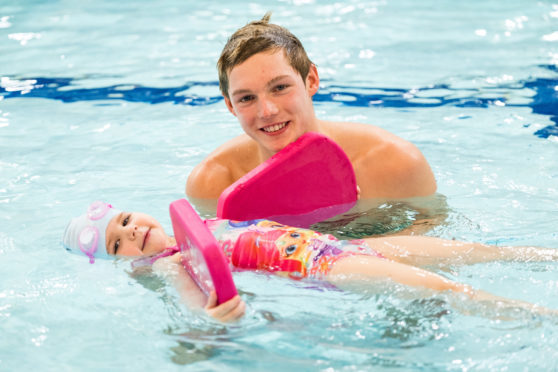 Children across the Highlands have been dipping into the early stages of learning how to swim – with the help of a top Commonwealth swimmer.
Duncan Scott won six medals at the Gold Coast Commonwealth Games in Australia in April and serves as an ambassador for Scottish Swimming's National Learn to Swim Framework.
Mr Scott said: "Getting children into the pool as early is possible is best way to start to love swimming.
"It is fantastic to hear so many kids at such a young age are learning to swim."
To date, 141 Highland children aged between three and five have been enrolled in the programme.
Forbes Dunlop, CEO of Scottish Swimming, said: "Introducing young children to swimming at an early age brings a whole host of benefits for children.
"The pool is a water based adventure playground for children to have fun, build confidence and learn new skills which they can use now and in future life."
The programme is the most comprehensive swimming teaching programme of its kind in the UK, and has been launched in partnership with Scottish Water.
Brian Lironi, director of Corporate Affairs with Scottish Water, said: "Learning to swim is such an important safety skill and it's vital the basics are learned at an early age.
"Safety both around and in the water is the paramount reason we're involved in the Learn the Swim partnership with Scottish Swimming.
"We are looking forward to seeing the programme go from strength-to-strength, encouraging even more children and young people into the country's swimming pools."