VIDEO: Humpback whales spotted off the coast of Lewis
By
Reporter
June 2, 2020, 6:55 pm
Updated: June 3, 2020, 6:11 pm
Wildlife watchers have had a whale of a time on Lewis – after three giant humpbacks were spotted.
The animals were seen off Tiumpan Head on the east coast of Lewis throughout the weekend, including one feeding very close to the bottom of the cliff.
A minke whale with calf, Risso's and white beaked dolphins and porpoises were also seen over the period.
The last of the humpback sightings on Sunday has now been listed by the Hebridean Whale and Dolphin Trust.
Tiumpan Head is said to be one of the best spots in Europe to see cetaceans from land and there have been calls for a whale and dolphin centre to be established on the island.
Humpback whales were once hunted to the brink of extinction in Scottish waters, but in recent years the Hebridean Whale and Dolphin Trust has noticed an increase in the number of sightings.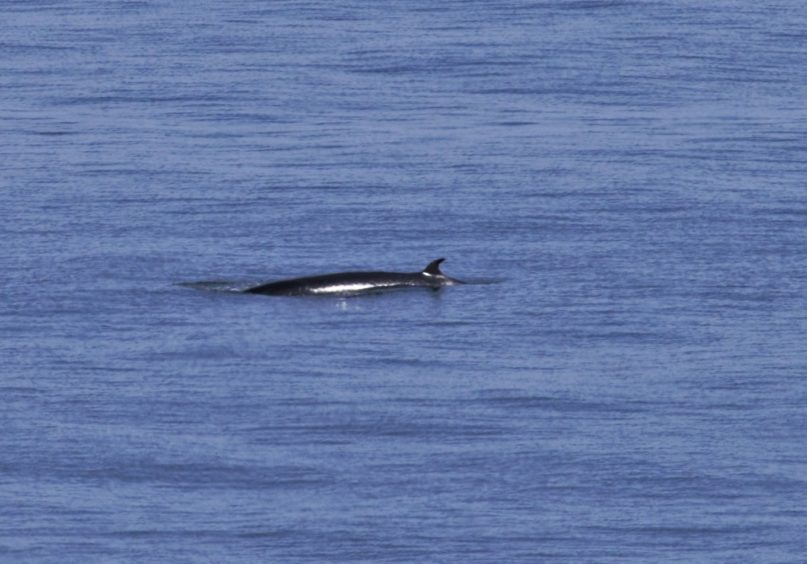 It is unknown whether this represents a genuine increase in population size, a range shift into Scottish waters, or more vigilant reporting from members of the public.
Humpback whales are at high risk of entanglement in ropes and lines in the water – including the giant snared in fishing gear at Helmsdale, Sutherland, in 2015 and used by TV adventurer Ben Fogle as "bait" to see if he could prove great white sharks visited UK waters.