New schools, nurseries and potentially housing stock in Highland could be built to Passivhaus standards in future.
The Passivhaus model is extremely energy efficient and provides a high level of comfort for the occupants.
Highland Council is looking at the possibility of using Passivhaus for the new 3-18 Tain Academy campus, confirmed for Scottish Government funding a year ago.
Achieving the Passivhaus standards involves high levels of insulation, high-performance windows with insulated frames, airtight building fabric and a mechanical ventilation system with highly efficient heat recovery.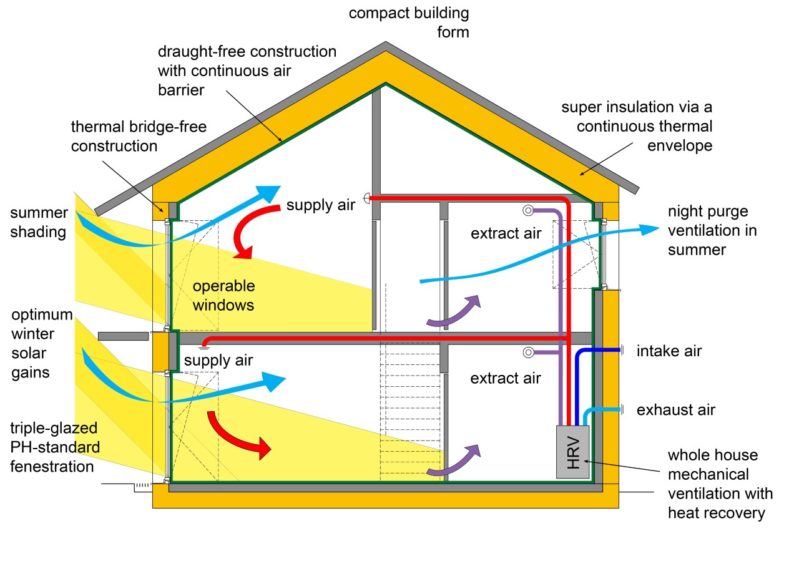 Highland Council's head of property and facilities management Finlay MacDonald said although Passivhaus was more expensive to construct, it would ultimately reduce the cost to the council throughout the life cycle of the buildings.
He said: "We intend to pilot Passivhaus construction for future new nursery buildings.
"Although they will cost more to construct with higher levels of insulation  increased air tightness and triple glazing , they will ultimately reduce the cost to the council  throughout the life cycle of its future assets.
"Collectively we are making savings in the long term for the right reasons, for better comfort, combined with improved user behaviour and consuming less energy which are all part of achieving the council's carbon reduction commitments."
Edinburgh City Council is leading the way on Passivhaus school construction, while Glasgow City Council has built a social housing tower block to Passivhaus standards and incorporates many of its standards into its building policies.
Mr MacDonald said: "We will monitor Glasgow's progress and if the outcomes such as improved insulation, improved comfort levels due the use of mechanical ventilation with heat recovery  are evidenced as being very low cost to use, and of significant help in reducing fuel poverty for tenants,  then that will give us the performance data we would need to consider this for housing as well as our carbon reduction commitments."
Housing and property chairman councillor Ben Thompson, with other councillors, has been pushing for Passivhaus standards to be introduced to council builds.
He said: "It's not just about the insulation, it's about the quality of the air inside.
"Fresh air is pumped in from outside, warmed and the stale air is expelled.
"It's the best solution for Tain Academy, especially now when the importance of clean, fresh air is being recognised.
"I believe we should be going for Passivhaus for housing also, as tenants would benefit from a reduction of several hundred pounds in their heating bills.
"But it's crucial that it should fit with funding criteria and that we train and upskill the Highland workforce accordingly."