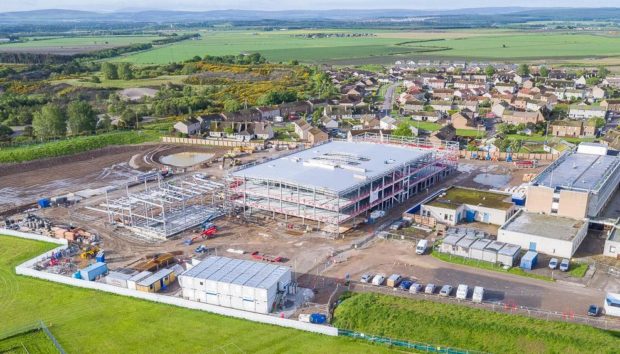 Drone footage has revealed the progress of a new Moray secondary school.
Construction began on Lossiemouth High School last autumn, which has space for 800 pupils.
Now, drone footage commissioned by main contractor Balfour Beatty has shown the scale of the £42 million project, showcasing where the swimming pool, car park and sports block will be located.
It also highlights how big the main building is going to be, compared to the current High School that sits alongside it at the moment.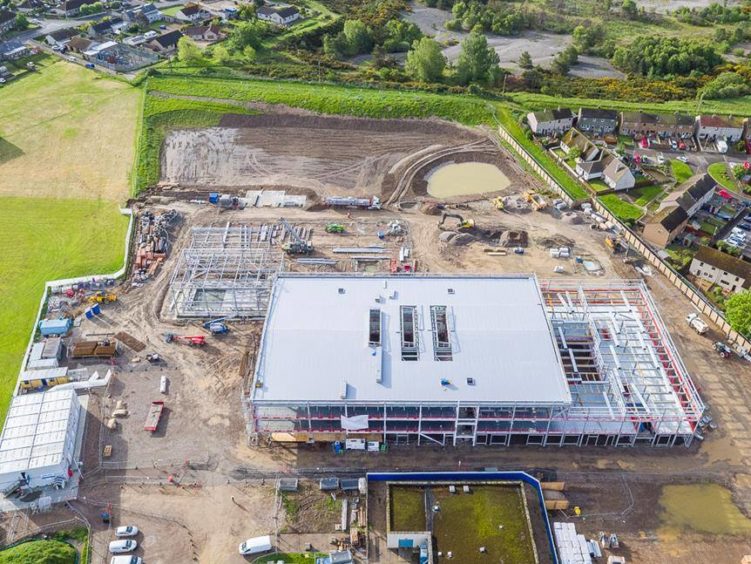 Mike Mulholland, chairman of the Lossiemouth Community Council added: "It is really looking huge and I think it is still ahead of schedule.
"It is great to see it taking shape and seeing all the extra things like the pool.
"We need the school will all the extra people coming with the RAF expansion and it has come at the right time, it's good times for Lossiemouth at the moment."
The project was delayed due to concerns about sandy soil at the site and a row over plans for a swimming pool.
Even after initial preparation work was done, there were talks about leaving the swimming pool without any water in it as the town's sports and community centre was threatened with closure due to local authority budget cuts.
A Moray Council spokeswoman said: "The steelworks for the main teaching block are complete and the roof is on while steelworks for the sports block are progressing well, with drainage and the swimming pool base having been installed.
Aerial photographs reveal scale of new £42m Moray secondary school
"Main access road has been installed and partially surfaced and the new car park and existing car park being resurfaced over the summer holidays.
"The construction of the new school and handover by August 2020 is on track."
The school is due to be open in August 2020.
Heldon and Laich councillor James Allan said: "It's really good to see how much progress has been made so far especially after all the concerns earlier on in the build, with the ground work and the price rising.
"They are working on the sports block and pool at the moment, and it is going really well.
"Lossiemouth needs something like this as the current school is old, and there are two brand new schools in Elgin so it is a great and positive thing for this town."