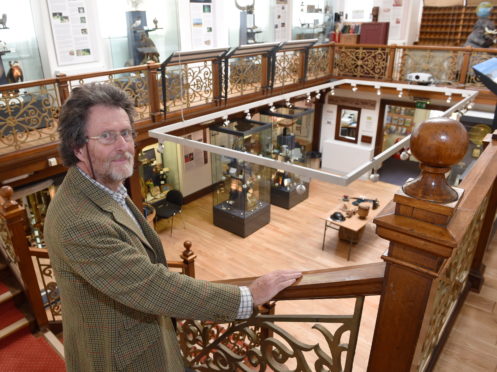 Campaigners fighting for the future of a Moray attraction fear options are narrowing to keep the doors open.
The Falconer Museum in Forres has already shut for the winter but uncertainty surrounds whether it will welcome visitors again in the spring.
Moray Council, which has already decided to close the building as part of budget savings, delayed making a decision last month to allow further investigations to be done into setting up a new group to take over its running.
However, the Friends of the Falconer Museum group claim they are being "kept in the dark" about the process.
Meanwhile, Museums Galleries Scotland has confirmed it is not able to provide any funding that may help keep the attraction open – stressing it is only able to award money for individual projects.
John Barrett, chairman of the Friends group, said: "As far as we're aware the plan is still to shut it all down at the end of March and make the staff redundant.
"We've looked at crowd funding for legal action but it's too expensive and considered a petition but it probably won't be listened to.
"The council says it's going to be working with people to form a trust. At this stage we don't know who they are or even if they exist."
Talks have been scheduled between for next week between the council, Museums Galleries Scotland and the campaign group to plot a possible route forward.
The Friends organisation previously considered taking over the attraction about five years ago but ruled out the move due to it being unaffordable.
The council has stressed it is hopeful that work with external organisations can lead to a sustainable model for its museums service, which is responsible for the Forres attraction and maintain collections held by the authority.
Lucy Casot, chief executive of Museums Galleries Scotland, said: "We can award funding for defined projects and provide strategic advice. However, we are not in a position to provide core funding to museums.
"We have and will continue to support Moray Council and the Friends of the Museum, or any alternative organisation considering taking the museum forward, to explore options to enable this important collection to remain open for the people of Forres and visitors to enjoy and benefit from."
A final decision about the museum is expected to be made early next year.