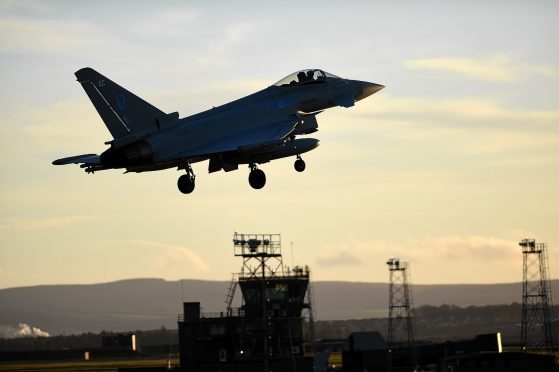 A £20million contract has been awarded to begin the next phase of a revamp at a Moray military base.
The two-year project will involve the refurbishment of an existing hangar at RAF Lossiemouth as well as the construction of new technical and storage facilities.
Once complete the facilities will be used by IX Squadron, which moved to the Moray base last year, to simulate the threats and procedures of adversaries.
As well as enhancing available training the complex will also be used by pilots involved in scrambles as part of the Quick Reaction Alert operation.
Poseidon adventure for Moray airbase begins as first of new spy planes touches down
Yesterday the MoD's Defence Infrastructure Organisation (DIO) confirmed that construction work to be done by Galliford Try is expected to begin later this summer.
The project is part of a wider redevelopment of the base, which includes new facilities for the fleet of P-8 Poseidon submarine-hunters, refurbished runways and improved accommodation.
RAF Lossiemouth's station commander, Group Captain Chris Layden, believes the benefits from the IX Squadron project will have long-term benefits.
He said: "This is great news for the station, for Moray and the RAF.
"Defence's sustained investment in RAF Lossiemouth continues to transform us into a next-generation fighter and maritime patrol base, ready to secure the UK's skies and seas for many years to come."
Margaret Jesson, DIO's project manager, said: "It's exciting to have reached this stage of the project and we are looking forward to continuing to work with our colleagues at RAF Lossiemouth and Galliford Try to provide some fantastic facilities for these Typhoon pilots and ground crew."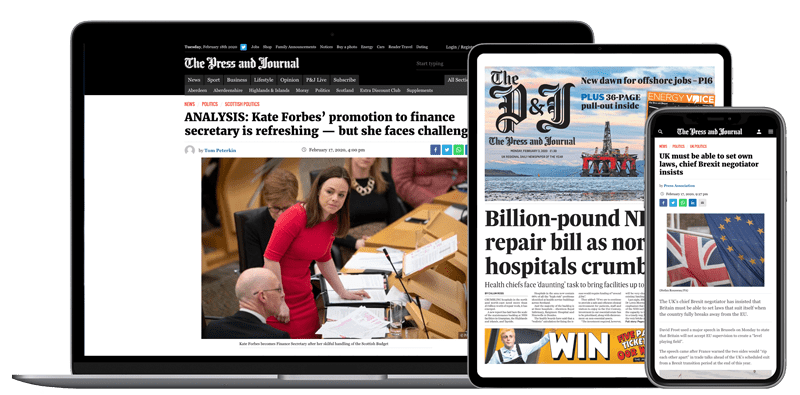 Help support quality local journalism … become a digital subscriber to The Press and Journal
For as little as £5.99 a month you can access all of our content, including Premium articles.
Subscribe