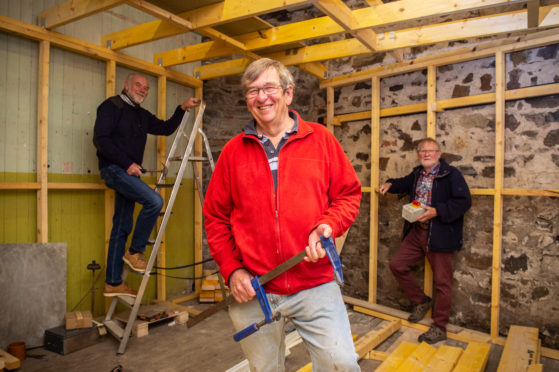 Cullen Men's Shed is undergoing a significant refurbishment in the hope it can become a place for people of all ages to come together and learn new skills.
The shed is located within the town's community centre, which was rescued from the brink of closure two years ago.
The Three Kings Cullen Association formed in 2018 after the venue faced being shut down as part of Moray Council's budgets cuts.
It saved the day by taking over operation of the building in September 2018 and hosts sports groups, coffee mornings, language classes and film screenings.
Last month, councillors agreed to sell the building to the Three Kings Cullen Association for £35,000.
It can now make improvements and volunteers are working hard to overhaul the shed's space.
New social and workshop areas are being created and it is hoped the work can be completed by the end of the year.
Funds for the project come from the National Lottery and the Armed Forces Covenant Fund Trust.
Stan Slater, who is part of the group that rescued the community centre, believes the Men's Shed can become a "important" place for all ages to learn new skills.
Mr Slater said : "The work is going really well and hopefully we should get the new windows in the building next month and a nice shed with a social area and a big workshop.
"Hopefully by the end of the year we will have a new and well insulated shed.
"The Men's Shed has been redone internally and disabled toilets have been fitted and there will be a social area which has a log burner.
"There will also be a workshop area and different tools and benches for people to do what they want to do."
He added: "Younger members of the Men's Shed have been working on the project.
"The idea is to make it a community shed operating seven days a week.
"We hope to get teenagers in to teach them some key skills.
"The space is for everyone, not just the Men's Shed."
Mr Slater said he hopes to to establish Cullen as "the place to be", with exciting community projects ahead.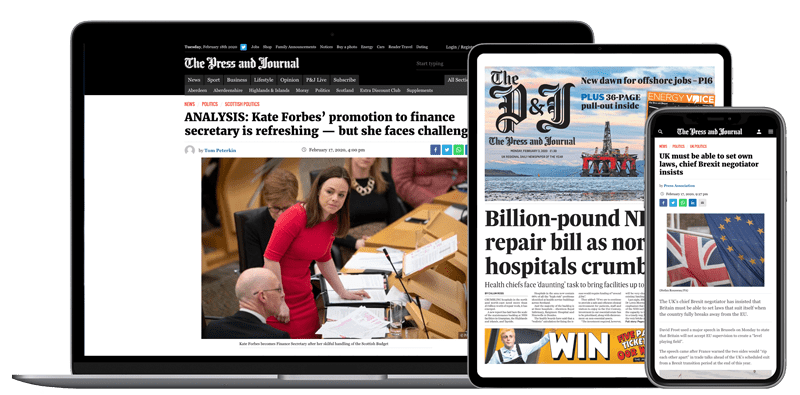 Help support quality local journalism … become a digital subscriber to The Press and Journal
For as little as £5.99 a month you can access all of our content, including Premium articles.
Subscribe