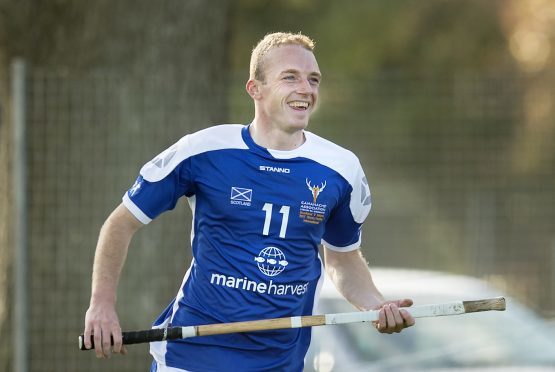 Kevin Bartlett has scored an amazing 67 points in four years for Scotland's shinty-hurling champions – a record for any individual in the series.
The 26-year-old greenkeeper at Strathpeffer Golf Club again proved a nightmare for Ireland in Scotland's hard-fought 18-15 win at Inverness to make it three in a row on the 120th anniversary of the Scots first success against the men in green at Parkhead.
It is understood the fixture will return to Inverness next year but the Camanachd Association has agreed to return to Ireland in 2019.
Kinlochshiel's Finlay Macrae, the Scotland captain, said: "Kevin makes a huge difference in these matches.
"It's worth including him just for his points haul alone, but he brings much more than that to the team.
"We're delighted to win a very difficult game.
"We knew Ireland were up for it, but we matched them and it was a terrific team performance.
"Everybody was brilliant."
Scotland's first four-timer in the series was 1897, 1922, 1924 and 1932, spanning 25 years but they did it again from 1995 to 1998, after which the Irish reeled off six wins on the spin. With prolific points harvester Bartlett about, Ronald Ross's team will fancy its chances of a third foursome next year.
Bartlett scored 16 points at home and six away in the 2014 double-header, 12 and nine the following year which was the last double header, then 13 points last year.
The Gaelic Athletic Association had sent a stronger squad this year, with five top-tier players but they included none from All-Ireland finalists Galway or Wexford and the hint is they will seek to do so next time.
The first half was a fragmented, low-key affair with the visitors going 4-1 up then two-pointers from Steven Macdonald and then Bartlett edging the Scots ahead.
Ireland goalkeeper Enda Rowland made a superb stop from John Barr's drive, but the ball rebounded to Bartlett who volleyed it into the net.
It was 8-5 for Scotland at the interval but Ireland, with Cork's Conor Lehane and John McGrath of Tipperary finding their range, it was soon 11-8 for Ireland. A couple of Bartlett two-pointers, however, and it was 12-12.
The crucial intervention came from Kyles Athletic's Roddy Macdonald who forced the ball in to the net in a goalmouth melee which left Rowland with a broken stick.
Finlay Macrae's point from long range and then another Bartlett two-pointer and all of a sudden the home side was 18-12 ahead.
Ireland came close when McGrath's shot was brilliantly saved at full length by Lovat goalkeeper Stuart Macdonald. They pulled back three points, but were still three adrift at the end of a gruelling affair.
New cap Craig Mainland tackled hard in midfield, not always to Irish liking, while Grant Irvine ,of Kyles, was superb with his clever running and good hitting. The preparation of Ronald Ross and his coaches had paid off once more.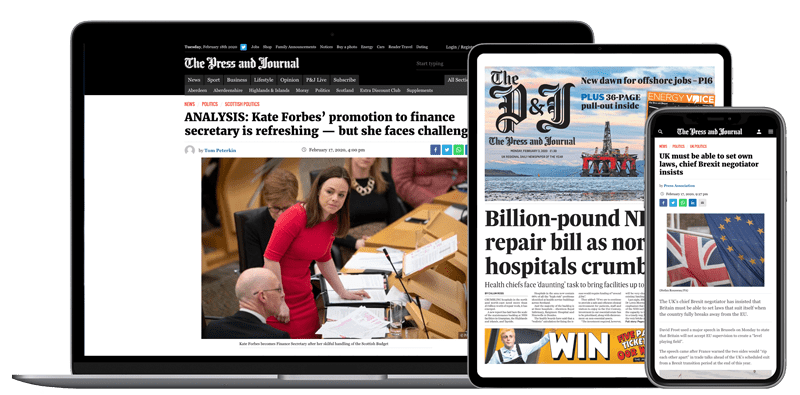 Help support quality local journalism … become a digital subscriber to The Press and Journal
For as little as £5.99 a month you can access all of our content, including Premium articles.
Subscribe