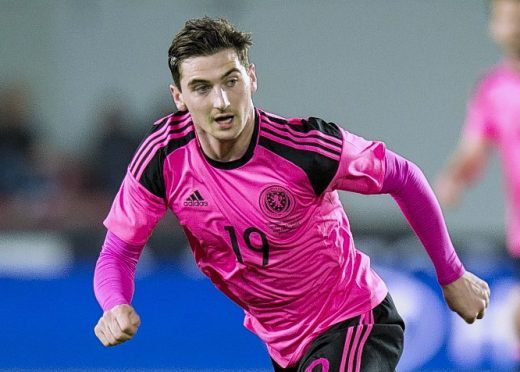 Aberdeen manager Derek McInnes is convinced his Dons players will be rewarded with call-ups to the Scotland squad, despite being overlooked by Gordon Strachan once again.
No Dons players were included in the national squad for the upcoming World Cup qualifiers against Lithuania and Malta.
Midfielder Kenny McLean remains the only Aberdeen player to have won a Scotland cap during Strachan's time in charge, having featured in a friendly against the Czech Republic in March 2016.
But McInnes believes it is only a matter of time before another Don represents the country.
He said: "We have got a lot of players who have given a high level of performance over the last few seasons.
"You couldn't be as consistent as we have been without those consistent performers.
"Hopefully we can break through and get a few in the squad in the not too distant future.
"It is a challenge and motivation for the boys to try to keep those performance levels high.
"I have a high regard for my players because I work with them every day.
"I would love them to get that recognition and I'm sure it will come for them."
McInnes, who has a fully fit squad for tomorrow's trip to Partick Thistle, was pleased to see Scott Wright and Scott McKenna both included in the Scotland under-21 squad for next month's qualifier against Holland.
The Aberdeen manager added: "It's a great boost for those boys and they will be more ready to play their part for the under-21s.
"For the senior squad, it's probably where we've been for a while now.
"I wasn't surprised to be honest. I was disappointed for the players because when you work with them you know how important it is for them, wanting to be involved and a lot of them will have been looking at the squad.
"They're disappointed and they should be disappointed. They just need to move on and hopefully they'll be in good form by the time the next one comes around.
"I must admit, I wasn't expecting anyone to be in it.
" I don't know if we just prepare that way. The Scotland team got a good result last time out against England and I didn't think there would be too many changes to it.
"Sometimes you need to get the opportunity through injuries or whatever.
"The players will get a few days off next week, rather than going away with Scotland.
"From a selfish point of view, at least we'll get them recharged because they've been back for two months and we'll get them ready for the first game back against Hearts."