Huntly's Alex Thoirs has done his bit to try to make it a happy Easter for care home residents and staff during the lockdown.
After being paid by the Black and Golds last month the 31-year-old decided to use the money to buy 240 Easter eggs for the homes in Huntly.
Thoirs donated 80 eggs each to Alexander Scott's Hospital Eventide Home, Meadows Care Home and Balhousie Care Home.
Asda added another 60 of the treats, which were donated to the Huntly foodbank with Asda employee and Huntly supporter Fraser Newlands making the deliveries at the weekend.
Huntly chairman Gordon Carter said: "Alex has been a character on and off the field since he walked through the door at Christie Park.
"He's hugely popular with the fans and the directors and he would do anything for anybody.
"He's very generous and this isn't the first time he's shown this selfless spirit.
"It didn't surprise me when he phoned and said he didn't want his wages and wanted to donate them to a good cause in Huntly.
"It was quite difficult because we can't meet face to face but we came up with the Easter egg idea and with the help of Fraser Newlands it worked out well.
"Alex is a leader on and off the park and always has been. He's a character and all round good guy.
"He's been a great servant to the club and is well liked by everyone at the club. This gesture shows the sort of person he is.
"We hope this gesture will raise morale for the residents and the staff and give them a little bit of Easter cheer."
Thoirs, who is Huntly's longest serving player, having joined in 2011, added: "Coronavirus has halted the season and I didn't want to take wages from the club because I know they're in a tricky period.
"But I got paid so I thought I should do something in the local community with the money.
"After speaking with Gordon Carter and Shona Newlands we decided we should do something for the three care homes in Huntly.
"I've been with Huntly for a long time and the club and the town means a lot to me.
"I've had a lot of good times in Huntly and that was why I wanted to do something local.
"It's just a little gesture but I wanted to do something to try to put a smile on a few faces in this difficult period. In the care homes the elderly people won't have visitors at this time so maybe this will give them a little bit of cheer.
"It's a thank you to the nurses and carers in the homes as well because they're doing an incredible job just now."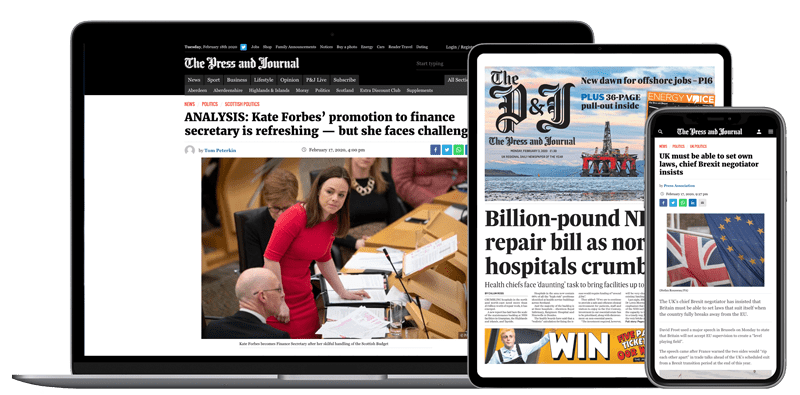 Help support quality local journalism … become a digital subscriber to The Press and Journal
For as little as £5.99 a month you can access all of our content, including Premium articles.
Subscribe