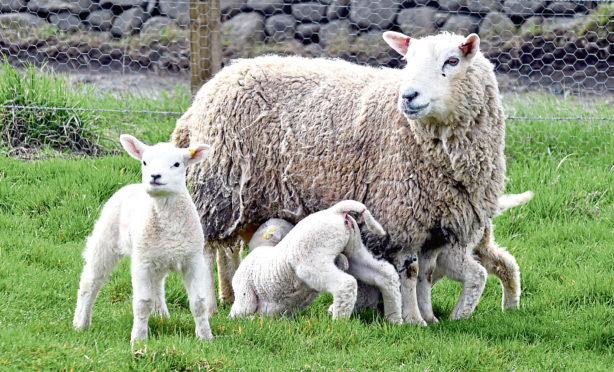 Ewes with low protein levels are more likely to lose lambs between scanning and birth, says a new study.
The research, led by Edinburgh University, was funded by levy bodies AHDB, Quality Meat Scotland and Meat Promotion Wales.
Researchers carried out a metabolic profile on every ewe in a flock. Long-term protein balance was variable and around half the flock had low results.
Ewes that lost one or more lambs between scanning and tagging at 24-hours-old had lower protein levels than those that did not lose a lamb.
The study says this is evidence that poor long-term protein status is an important factor in newborn lamb survival.
However, further work is needed to determine whether this is due to diseases such as liver fluke or a poor dietary protein supply during pregnancy.
"This project has highlighted the importance of ewe nutrition on the lead-up to lambing and the potential outcome of the lamb," said the levy bodies.
The university study was financed by a £2 million ring-fenced pot of red meat levies for collaborative working across the UK.