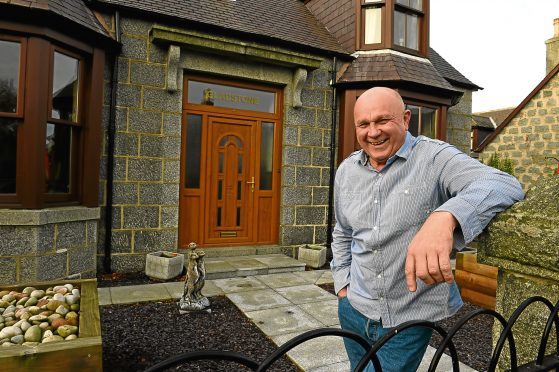 It's fair to say that Ali Gordon is no stranger to DIY having run his own building business for decades, but it's a little different when the project is your very own dream home.
Luckily for Ali, he prefers working on his own ideas and wasn't the least bit overwhelmed when it came to renovating Gladstone in Alford.
Thanks to his hard work, the five-bedroom property remains delightfully period from the outside and boasts a spacious modern interior following 13 years of graft.
Ali's two daughters have now flown the nest with one living in Australia, and he has decided the time has come to downsize with his partner, Tania.
But far from taking a step back on the world of renovations, Ali has another project up his sleeve.
"I did all the work in evenings and weekends but I wasn't phased by it, I never really had a moment when I thought I wouldn't be able to get the job done," he said.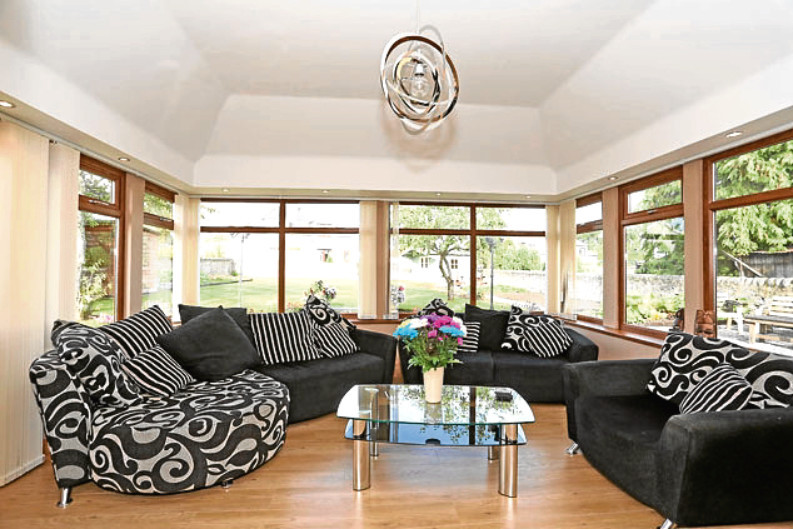 Gladstone has undergone a complete overhaul whereby Ali has kept the original structure but injected his own taste, thanks to an extension and new roof not to mention fresh decoration throughout.
"There were originally three bedrooms and a box room, I didn't want to get rid of the character completely because that's what I fell in love with," said Ali.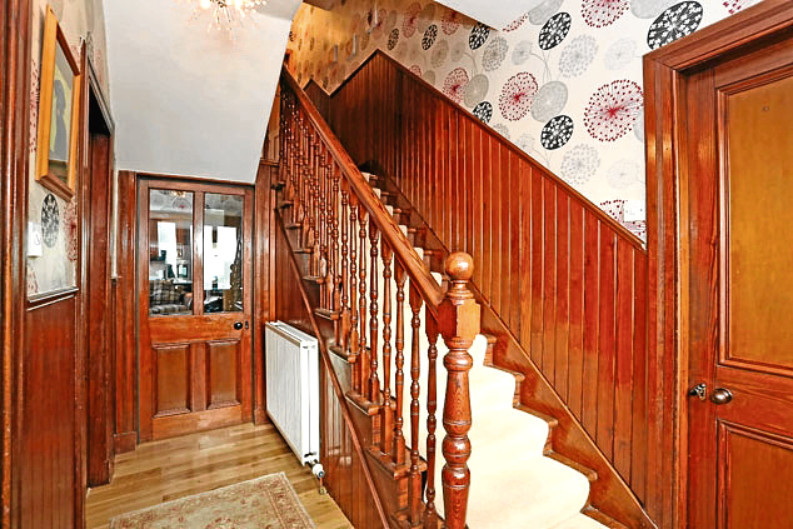 "I loved the pine on the stairs so I made sure to keep the original staircase alongside the flooring and panelled doors.
"The house has a really interesting history in that it used to be split into two homes, there was a bakers just down the road and the two bakers both used to live here.
"That's going back about 100 years at least."
Gladstone offers plenty of versatility for the growing family, and the period features are obvious from the moment you walk through the door. There is a gorgeous lounge just off the hallway which features a wide bay window alongside ceiling cornice and cast iron fireplace with Victorian tile surround.
This room will make a wonderful snug come the winter and Ali hopes new owners will realise its potential.
"It's a wonderful room but Tania and I don't sit in here nearly enough, and even our guests tend to gravitate towards the kitchen area," he said.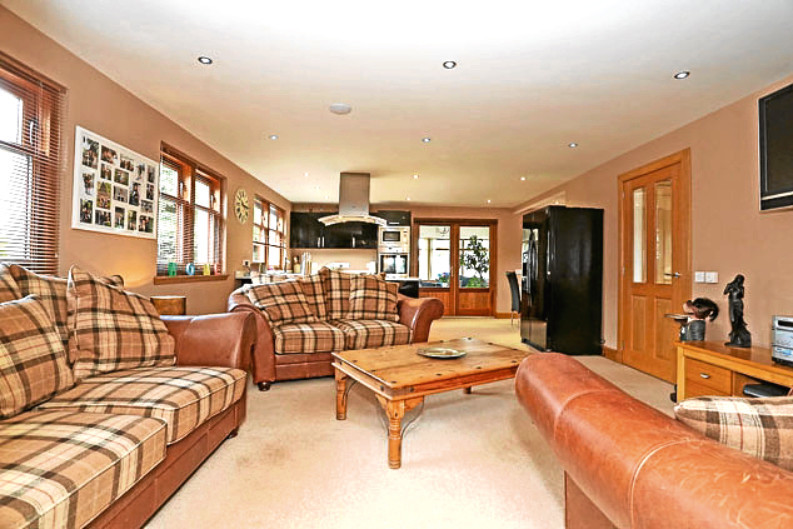 It's not hard to see why, as the impressive extension boasts the kitchen and family-come-dining area.
Open plan and stylish, you can chat to guests as you cook, which shouldn't be a chore thanks to the luxury fitted kitchen.
The dining area has a west facing window and there is ample space for dining furniture.
There are further entertaining options available in the sun lounge which is south facing and boasts a vaulted ceiling.
A double bedroom which overlooks the rear garden can be found downstairs alongside a further bedroom, which could also be used as a formal dining room.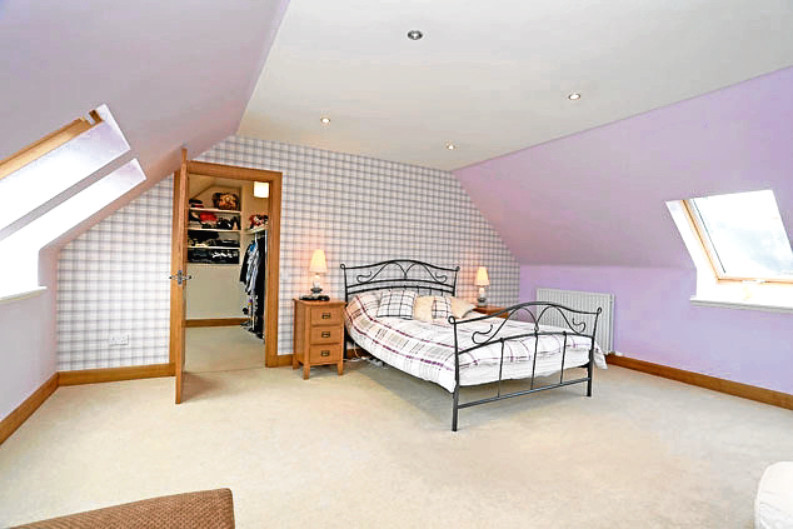 The family bathroom completes the downstairs accommodation and is the ultimate in luxury, with underfloor heating and roll top bath as well as a shower cubicle.
The en suite master bedroom can be found on the mezzanine level and offers a dressing room while the en suite has underfloor heating and Italian floor tiling.
Two double bedrooms are up a further staircase and one room has a deep silled bay window, original style Victorian style fireplace and a walk-in wardrobe. A box room serves as a home office.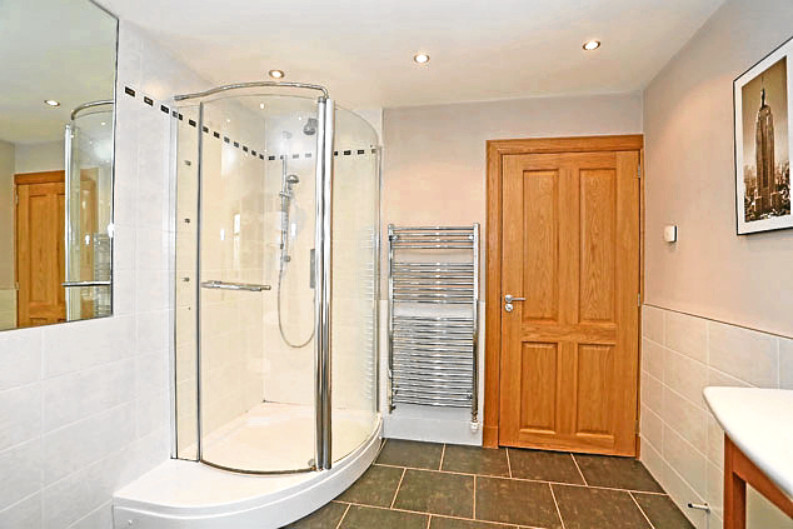 If you have teenagers or simply want to offer guests a little privacy, this further level of accommodation is ideal while the ground floor bedroom can be used for elderly relatives.
As if the impressive interior wasn't enough Gladford offers a large garden plot – which will be paradise for those who have dreamed of a beautiful outside space.
The front garden will be low maintenance while the south facing rear garden has a large lawn alongside vegetable and fruit plots.
From apple trees to the barbecue area not to mention a large summer house, this will be an oasis come the spring.
"I've been really happy in Alford and this has been a wonderful house for entertaining, it needs a family to fill it now," said Ali.
"It offers plenty of privacy and I've really enjoyed working on it over the years, so hopefully new owners can make the most of it."
Offers should be made in the region of more than £399,000.
Contact the owner on 07795 601030.