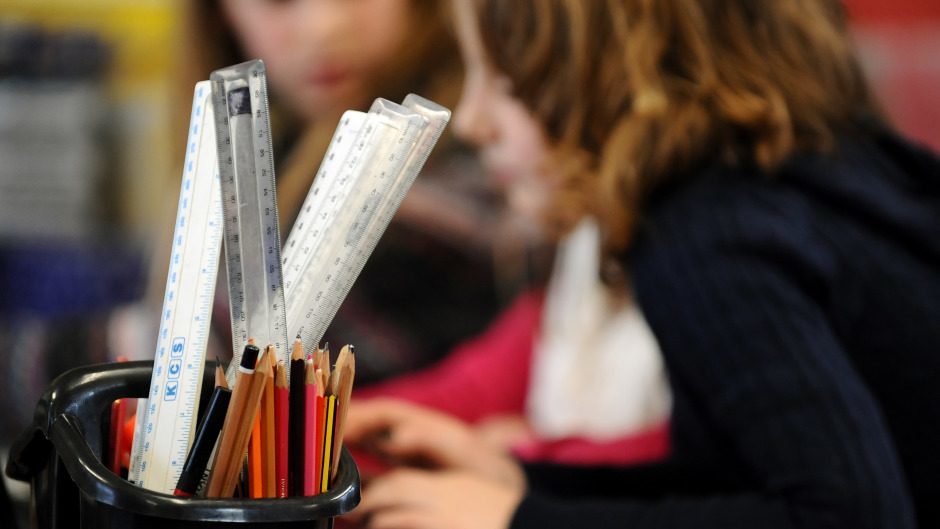 Hundreds of pupils at Moray's schools have told the local authority they have been bullied in the past year.
And nearly half of the youngsters who responded to a council survey on the problem said they had been the victims of intimidation at some point.
More than 2,000 pupils aged from the P4 to S6 age range were quizzed.
An alarming 631 of them said they had been bullied in the past year – and almost a third of those said they had been victimised "several times a week".
Seventy-seven pupils said they had been called names relating to their race and 62 pupils said they had been picked on because they were disabled.
The findings of the study have emerged at a time when education chiefs across the north-east have admitted that schools are in a state of "nervousness" following a string of incidents involving weapons.
Schools have been on high alert since 16-year-old Bailey Gwynne was fatally stabbed during a lunchtime fight at Aberdeen's Cults Academy in October.
A fellow pupil, also aged 16, was convicted of culpable homicide at the High Court in Aberdeen and later detained for nine years.
Jurors at the youth's trial were told the killer was "a bit of a loner" who carried weapons to school to stop people bullying him about his weight.
Last week, a teenager understood to be a pupil at Milne's High in Fochabers was charged amid claims that threats were made to carry out a bombing and shooting attack at the school.
And last month a pupil was excluded from the same secondary after taking a knife into the building.
Last night, local education bosses said developing a strategy to combat bullying could be crucial in reducing the risk of violence in schools.
But George Alexander, who is deputy chairman of Moray Council's children and young people's services committee, said battling the "hugely complex" problem would be a challenging job.
Mr Alexander said: "I think there are two kinds of people that carry knives to school – one intent on bullying or one who sees it as a way of defending themselves from bullies.
"Addressing that bullying, and helping our young people cope with it, can possibly alleviate that.
"This is hugely complex though, bullying isn't just about a big guy beating up a little guy anymore.
"I believe we should work on teaching our young people to be more resilient against things like name-calling, and not allow it to affect their self-worth."
Moray Council launched the online questionnaire in the summer, asking youngsters to anonymously disclose whether they or their friends had been victimised in the classroom or playground.
More than 70% of the 631 pupils who said they had been bullied said it took place only "face-to-face", but 25% said they were harassed both in person and online.
Just more than 3% said the bullying took place exclusively over the internet.
Overall, 918 of Moray's school children said they had been targeted by bullies at some point.
The most common forms of victimisation were being verbally abused, made the subject of malicious rumours and being threatened.
Only 38% of those pupils said the bullying stopped after they told people about it – with 34% saying it continued and 14% saying it got worse.
The figures will be debated by Moray Council's children and young people's services committee today.
Council officers have recommended that elected members take the figures into account when organising a crackdown on bullying.
A report made to members says: "There were 2,061 responses from pupils – making this the largest response to any online survey done by Moray Council.
"The next stage of the consultation will involve focus groups and will look at putting preventative measures in place, and what interventions are effective in response to bullying complaints."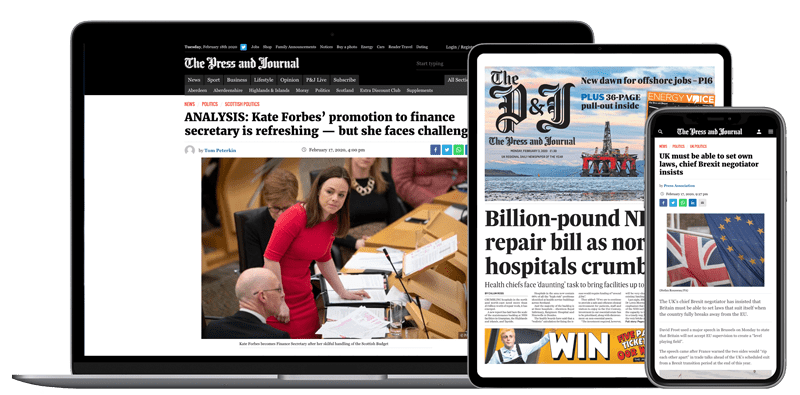 Help support quality local journalism … become a digital subscriber to The Press and Journal
For as little as £5.99 a month you can access all of our content, including Premium articles.
Subscribe