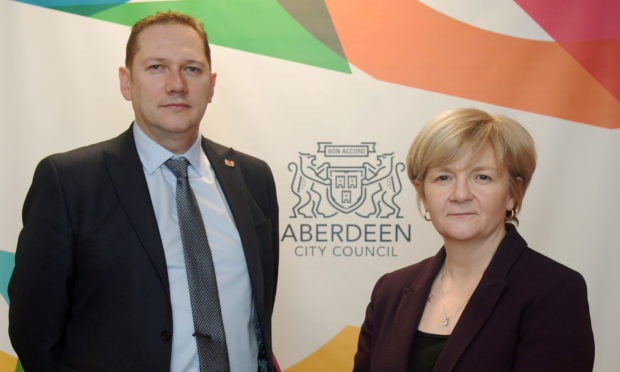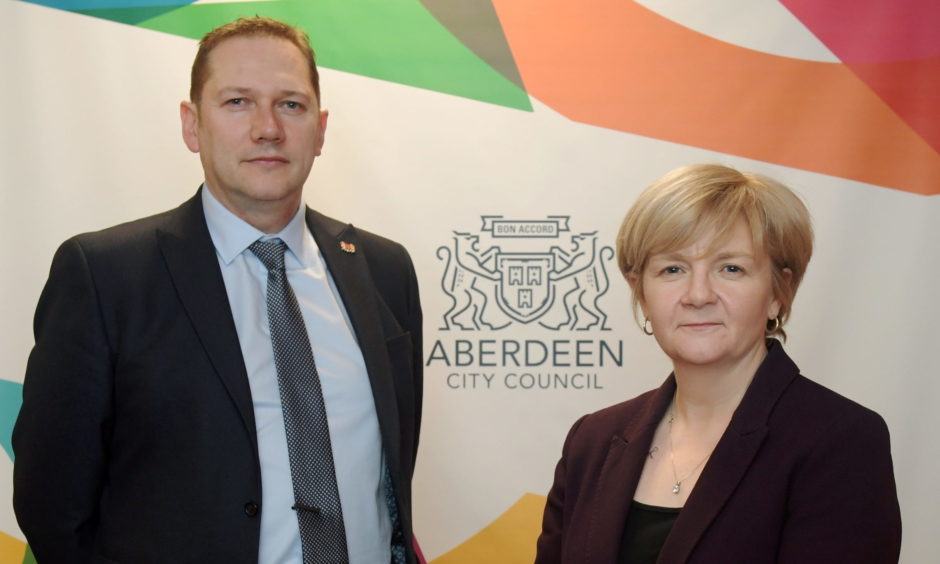 Aberdeen's leaders last night branded the city's continued local lockdown "unfair" while virus transmission rates are higher elsewhere in Scotland.
Rates of the virus in were decreasing when Nicola Sturgeon announced a further extension earlier this week.
This is due to be reviewed on Sunday but in the meantime, the virus has surged in Tayside which now has the highest risk of local transmission anywhere in the country.
What began as an outbreak at the 2 Sisters chicken factory in Coupar Angus now includes two further factories.
And Dundee's Kingspark School was yesterday closed for 14 days after 12 cases of Covid-19 were identified in connection to it.
All staff and pupils have been asked to self-isolate for 14 days.
Nonetheless, the first minister said lockdown restrictions similar to those introduced in Aberdeen two weeks ago had not been imposed because there was currently "minimal evidence of community transmission in Tayside".
She said she could not rule out introducing further measures in the future and the situation would be kept under "very close review".
Aberdeen City Council co-leader Douglas Lumsden said last night he felt the city's continued lockdown was simply "unfair".
He said: "I've been watching the figures carefully this week and from Monday onward, rates in Aberdeen went down while Dundee and several other areas seemed to have a higher infection rate.
"The local incident management team said our cases were under control and lockdown restrictions should be lifted but that advice was ignored.
"I can imagine businesses in the city are wondering why they need to stay closed when there are other places with a higher transmission rate than there is here who are allowed to remain open."
A new Scottish Government report considers whether the current number of Covid-19 infections exceeds what health officials would expect at this stage of the epidemic, based on a new modelling system from Warwick University.
It found six local authority areas – Perth and Kinross, Dundee, North Lanarkshire, Angus, Glasgow and Aberdeen – had exceeded expected levels but figures are beginning to trend towards normal.
The report states: "While metrics such as the reproductive rate – R number – have been useful in guiding our response to coronavirus so far, the models we use rely on numbers of deaths to track the epidemic.
"These have fallen to low levels, which means we need to find new ways to monitor trends in the epidemic.
"One of the ways we can do this is to calculate whether the number of confirmed infections (based on testing) in each area exceeds the number that was expected, given the number recorded across the country – this is called 'exceedance'."
Areas with an exceedance level about six are deemed to be at a higher risk of local transmission and may require "greater vigilance", according to the report.
In the week leading up to August 17, the only areas above this limit were Perth and Kinross, at 12.7, and Dundee, where a number of workers at the 2 Sisters chicken factory live, at 7.7.
Aberdeen came in at 3.6, Angus at 4.3, while levels in Aberdeenshire are beginning to fall back towards background levels.
Scotland registered 77 new laboratory-confirmed cases of Covid-19 overnight on Thursday, the highest number in almost three months, and Ms Sturgeon confirmed 27 of these had been recorded in the NHS Tayside health board area.
There were also 12 new cases in NHS Grampian, bringing the total identified in the health board area to 407 since July 26 – 237 of them associated with the cluster linked to Aberdeen pubs.
The first minister warned the number of cases linked to the Coupar Angus outbreak will "almost certainly grow" in the coming days.
As the picture worsens in Tayside, North-east MSP Tom Mason said he was "disappointed" restrictions remain in place in Aberdeen as the city is "suffering commercially".
"We've been hit with a double whammy with a downturn in the oil business as well," he said.
"We really are struggling and I really do think the take on the Aberdeen lockdown has been very detrimental and very unfair.
"The council has asked for the evidence the government has been acting on to extend lockdown to be published and so far we haven't seen that."
A spokeswoman for Aberdeen Inspired said they were "hopeful" of a relaxation of the local lockdown when a review takes place on Sunday.