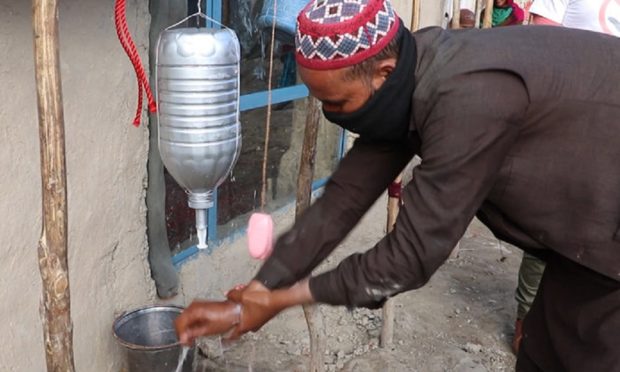 A Hebridean charity that supports women and children in Afghanistan is providing extra funds to help combat the impact of coronavirus.
Money from the Linda Norgrove Foundation is helping to pay for makeshift handwashing stations and face shields.
The foundation was established in memory of the Lewis aid worker who was kidnapped while working for a charity in Afghanistan and who died in a failed rescue attempt in October 2010.
Many Afghans work or have refugee status in Iran which has had one of the worst outbreaks of Covid-19.
The foundation is helping the Mini Mobile Children's Circus which cannot deliver its usual workshops so is making handwashing stations using recycled plastic bottles and donating equipment to hospitals, refugee camps and local people.
The charity, which also provides scholarships for local students, is giving an extra $100 grant to help with rocketing food costs.
Linda's parents John and Linda, who set up the foundation, said: "We're lucky enough to be locked down in our house in Uig where we can roam the cliffs and moors without fear of coming within two metres of anybody. We have food and a health service. They have no NHS and respirators are rarer than hens' teeth.
"We were set up to help people in a crisis and we're just grateful that we are able to help without delay."