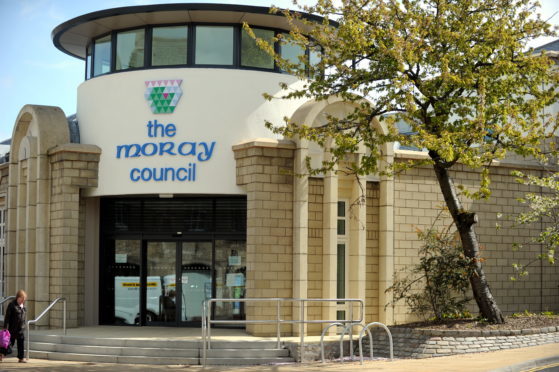 Hand sanitiser will finally be made available for staff at Moray Council's headquarters next week following repeated concerns.
The authority has asked employees who have still been working at its Elgin offices during the lockdown to wash their hands while in the buildings.
However, concerns have been raised that compliance with the guidance has been inconsistent.
Requests have been made in recent weeks by the Moray Alliance Group, which is made up of three independent councillors, to make hand sanitiser available when staff are entering the building to pro-actively encourage employees to clean their hands.
Now the council has finally agreed to the request with changes expected to be made from next week.
Group co-leader Ryan Edwards described the approach to date as "negligent" by the council while citing World Health Organisation recommendations for providing sanitiser.
He said: "I find it totally unacceptable that the local authority has not taken the lead when it comes to tackling the Covid-19 virus and protecting our staff.
"We believe that we have a duty of care to both the public and to our dedicated and wonderful staff."
Co-leader Derek Ross added: "As a group we asked at an early stage for sanitisers to be at every entrance as a minimum but firmly believe this should extend to every office within all council buildings."
A Moray Council spokesman said: "Our priority has had to be that frontline staff that don't have access to soap and water are supplied with sanitiser, but we expect to be in a position to supply hand sanitiser to offices as an additional measure commencing next week."
Follow below for the key coronavirus updates: