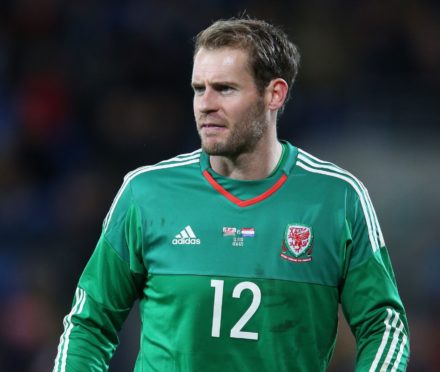 The Land of My Fathers in the land of their dreams.
The national anthem of Wales became the precursor to not just their incredible sporting accomplishments of 2016, but hairs standing on end en masse as the music cut out and thousands of hearty voices bellowed their war cry.
It had been 58 years since Wales last made a major international football tournament. Their excursions will probably be remembered for the next 58.
Their run to the European Championships semi-finals captured hearts and for Owain Fon Williams, then at Caley Thistle, it was a childhood dream fulfilled.
He may not have played a minute at the tournament but that will never tarnish his memories.
"There isn't a day that doesn't come up. It's mad it's been four years," said Fon Williams, pictured below.
"It feels like it was only last month, purely because while we were out there it was amazing. It was phenomenal."
Their first game, a 2-1 win over Slovakia on June 11, crowned their arrival in the competition.
Gareth Bale's early free-kick was cancelled out by a second-half equaliser by Ondrej Duda.
Hal Robson-Kanu, a match-winner later in the tournament in altogether more spectacular circumstances, delivered the winner with nine minutes remaining.
"The second goal, that had been Wales as a squad, working on that for two years," said Fon Williams.
"It's not a goal you would probably remember, it's not like Hal's goal against Belgium. There was a lot in that game that stands out emotionally.
"The national anthem, when it was played at the game, was special as well. I've said this so many times; I'd give you my last penny to experience it again."
They had to recover from the body blow of a late defeat against England.
Bale's free-kick squirmed through Joe Hart's grasp to give the Welsh a half-time advantage, only for Jamie Vardy's opportunism to drag England level 14 minutes into the second period.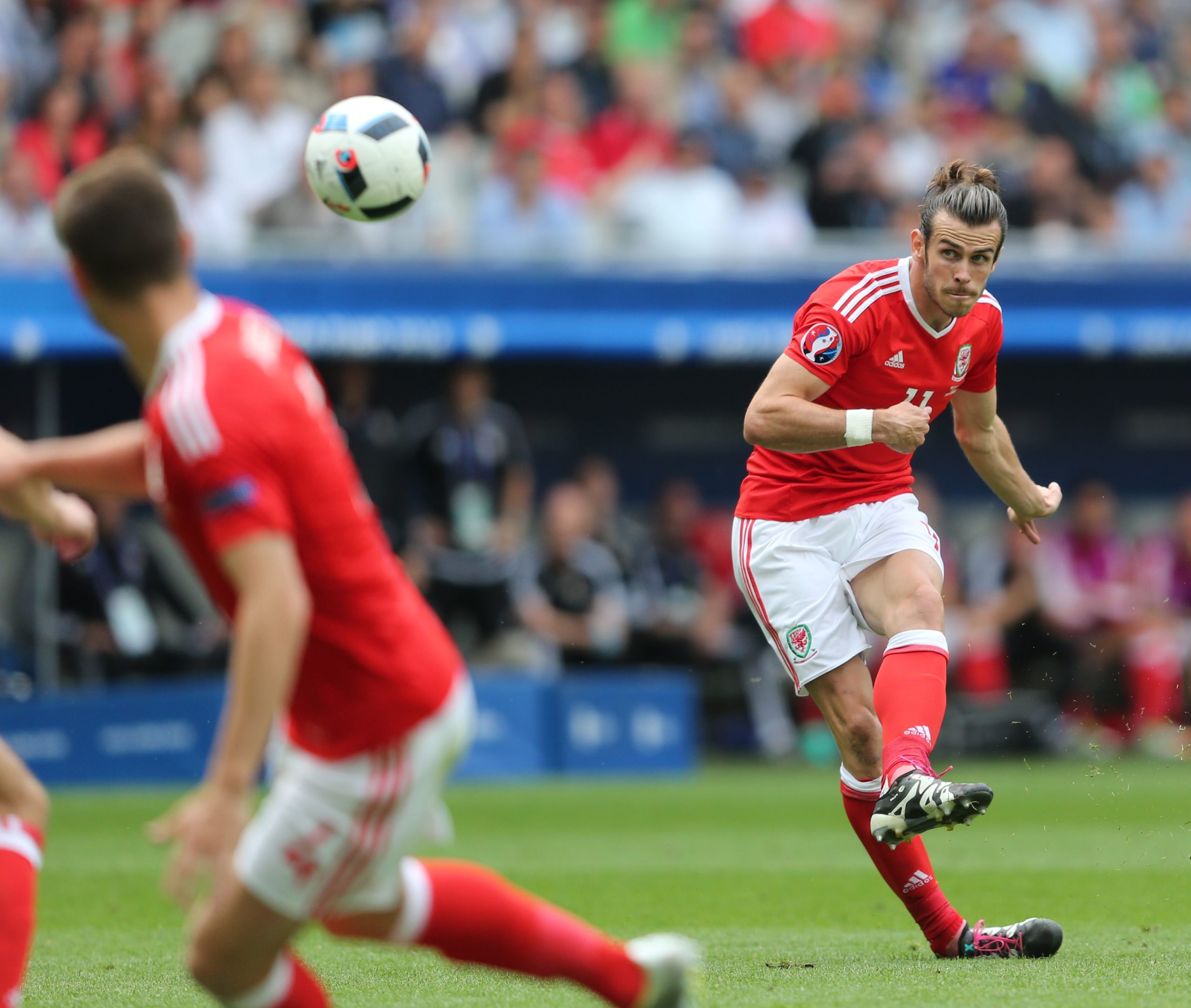 Daniel Sturridge's dramatic party-piece in stoppage-time got England out of jail and put the fate of Chris Coleman's side on a knife edge. It was Russia or bust in the final game.
"The way Chris Coleman handled everything with the players – I've learned things from him, the staff and the players that I would never have dreamed of. How to manage people.
"It was supposed to be a dry camp but leading up to the Euros, Chris Coleman always used to say 'if you perform for us, I'll be the first in the bar after the game'. Not if we win, if we performed well.
"We weren't touching any alcohol. We had been away about three weeks prior to the first game. No beers.
"We played England, we lost in the last few seconds and it was a low blow.
"It's not a game you can look back and reflect on. The final whistle goes and you've possibly lost a massive point.
"We all went for burgers and french fries in a restaurant, somewhere different to the hotel. It kept everyone together, it was great.
"A few days later, we played Russia and Chris said 'all I'm asking of you tonight – if you perform, you can have a few beers after this one'.
"Ten minutes before the final whistle, the Russians were walking because Wales had played them off the park. It was phenomenal.
"There were a few cans in the dressing room after the game."
Wales had dismantled Russia in Toulouse. Aaron Ramsey, Neil Taylor and a third goal of the competition for Bale put them into the knock-out stages.
A Gareth McAulay own goal took Wales past a dogged Northern Ireland, on to Belgium.
What was supposed to be their tournament swan-song, in the eyes of pundits, turned out to be their coup de grace.
Radja Nainngolan thumped in a glorious opener. But when Ashley Williams responded with an equally venomous header, Welsh hearts and minds dared to dream.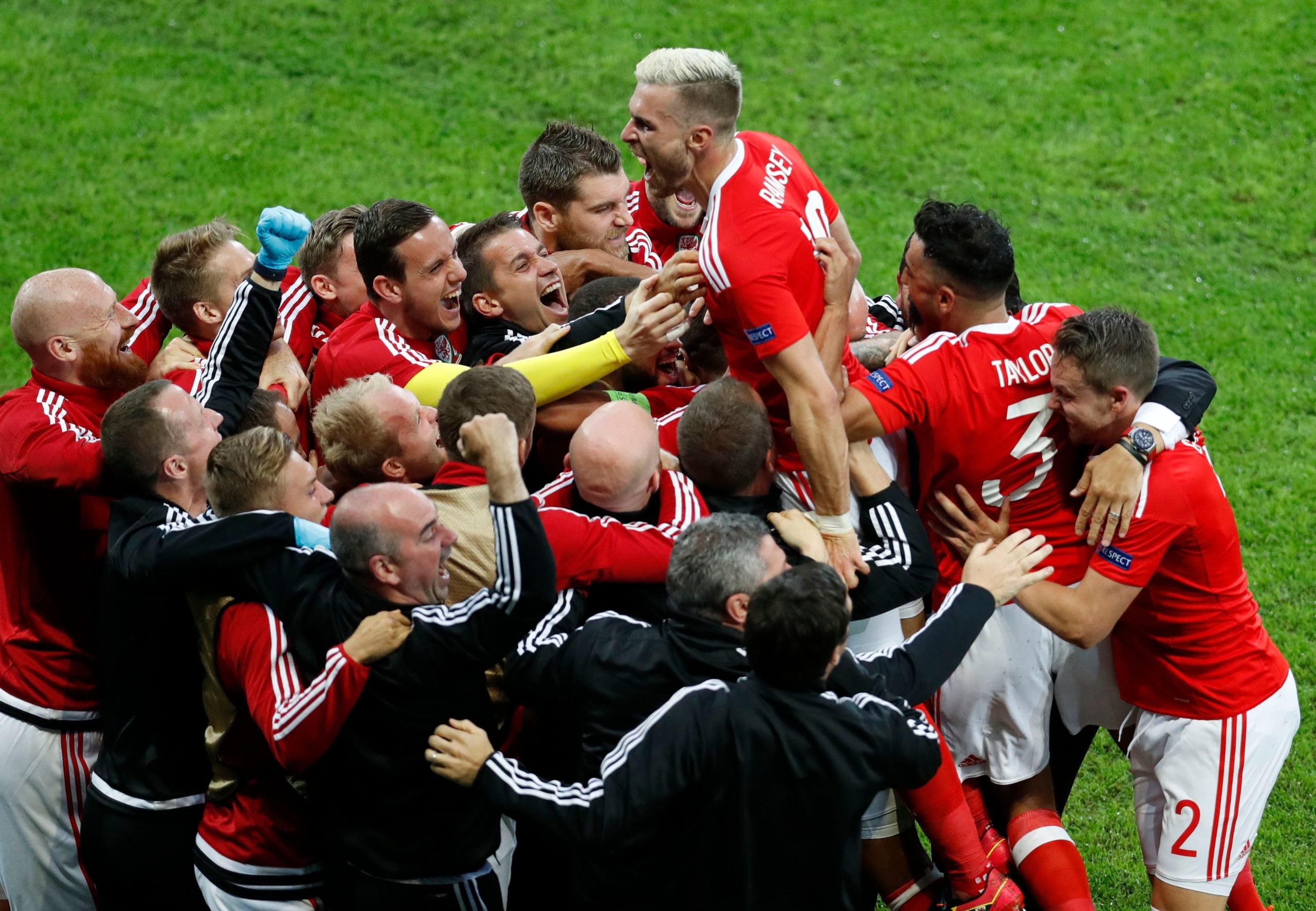 The often-replayed moment of that summer comes in the second half, as Robson Kanu – "the man without a club" – collects Ramsey's cross and pirouettes between Thomas Meunier and Marouane Fellaini, Rode Duivel statues in the Lille night air. Crashing the ball beyond Thibaut Courtois sparked understandable delirium.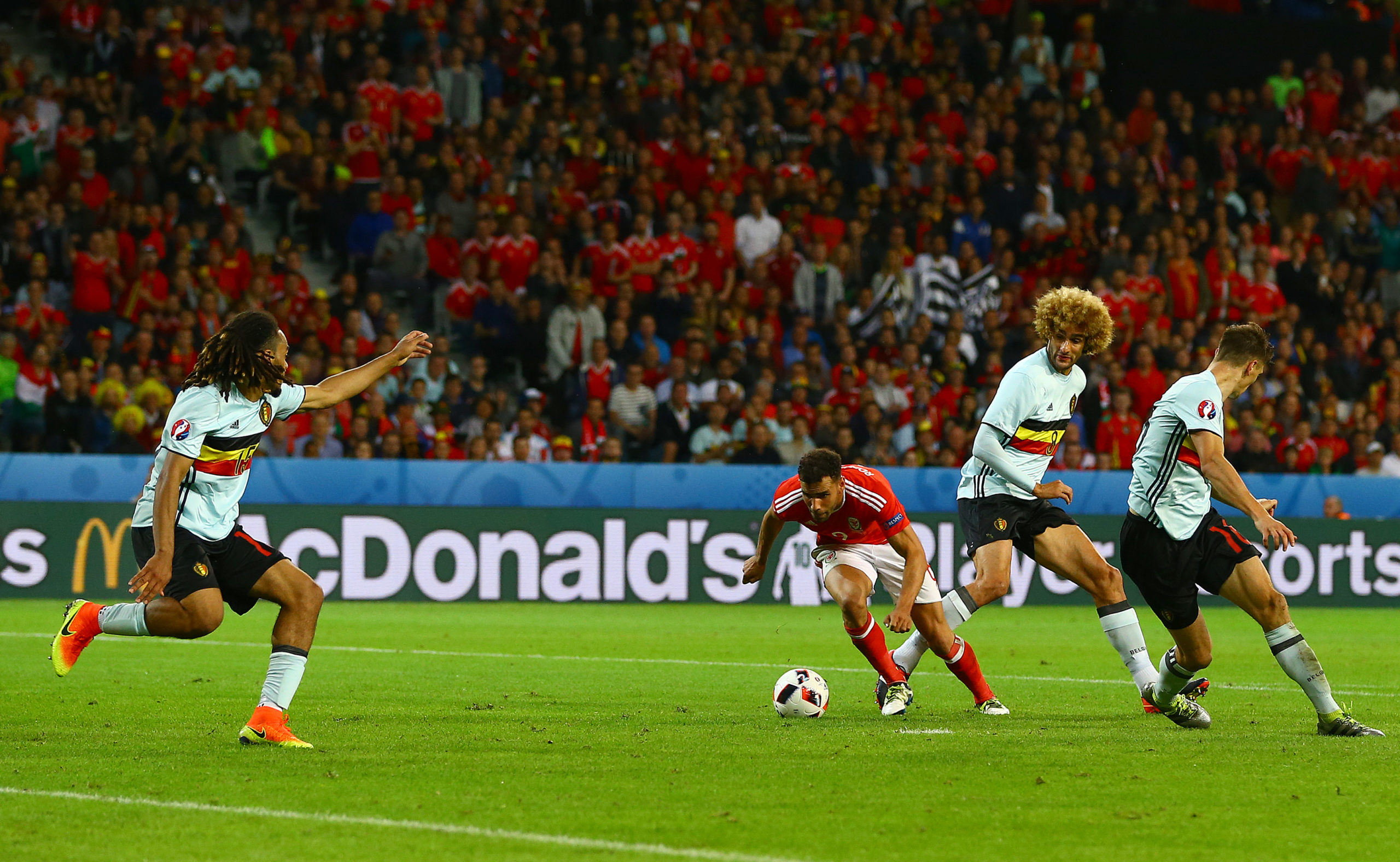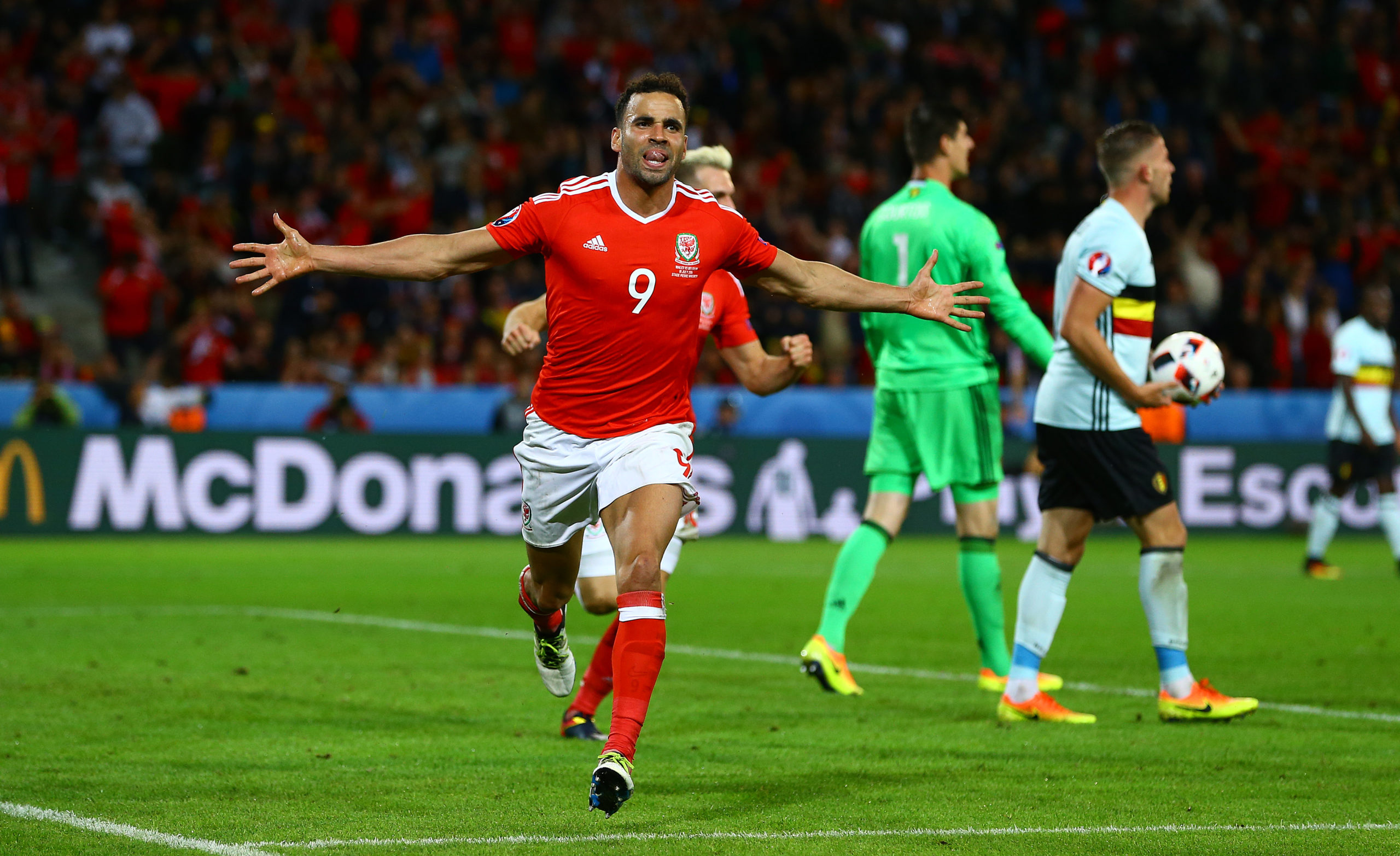 A Belgium team with Eden Hazard, Kevin De Bruyne and Romelu Lukaku rallied but spurned chances, heads in hands as luck continued to smile on the Welsh. When Sam Vokes glanced in the third from Chris Gunter's delivery, the glory was sealed.
"It was just ridiculous. Going a goal down, then we're back in this. We can maybe take them to extra-time and penalties. But we score two more goals and you're thinking 'this is getting stupid here'. It was unbelievable."
Ben Davies and Ramsey, perennial Premier League stars, sat out the semi-final against Portugal through suspension.
It proved a bridge too far – Nani and Cristiano Ronaldo put the eventual winners through, drawing Wales' memorable return to the international limelight to a close.
The tournament was pushed back a year from this summer, with sport and society on lockdown. It gives Fon Williams, now with Hamilton Accies, a glimmer of hope of making the squad again, but it may be that just once is good enough.
"You'd never say never purely because I'd love to do it. But I'm just grateful for the time I had. I'll have that with me forever."