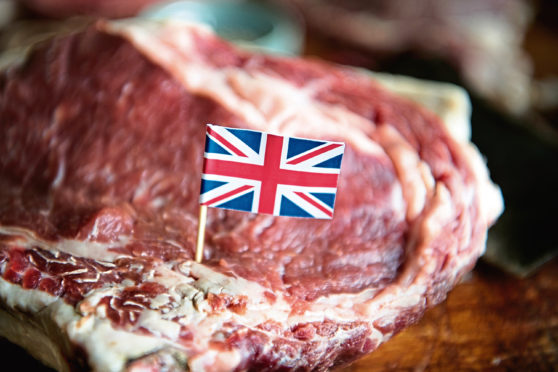 UK beef could soon be exported to America in a deal worth an estimated £66 million over the first five years.
Farm levy body AHDB said the US has agreed equivalence of standards on the UK's disease control measures, meaning UK beef can be shipped across the pond once the final administrative details are completed.
"We have worked collaboratively with industry and government to get this agreement and we will continue to work to get this partnership over the line and to see our products in the US market," said AHDB international market development director Dr Phil Hadley.
"Once the final administrative details are carried out, commercial trade will begin."
West Lothian processor AK Stoddart is in the final stages of gaining accreditation to export Scotch Beef to the US.
The company's managing director, Grant Moir, said: "Our Scotch Beef has been exceptionally well received in a host of new markets over the last 12 months and we look forward to continuing this success in the US once approval is complete."
Quality Meat Scotland (QMS) chief executive, Alan Clarke, welcomed the move and said: "Having our prime Scotch Beef in top-end restaurants and on the shelves in the US is massively important for the industry and we look forward to full market access to showcase our fantastic product."
The Institute of Auctioneers and Appraisers in Scotland (IAAS) executive director Neil Wilson said: "The institute welcomes steps which would allow for exports of beef and lamb with the US which will offer a real boost to producers who are currently operating in a challenging climate."
The agreement on equivalence standards was agreed following a three-week inspection of UK sites by US officials last summer.
This was part financed by a £2m ring-fenced pot of red meat levies, for collaborative work between AHDB, QMS and Hybu Cig Cymru – Meat Promotion Wales (HCC).
The fund is an interim arrangement while a long-term solution is sought on levies collected at slaughter in England for animals reared in Scotland or Wales.