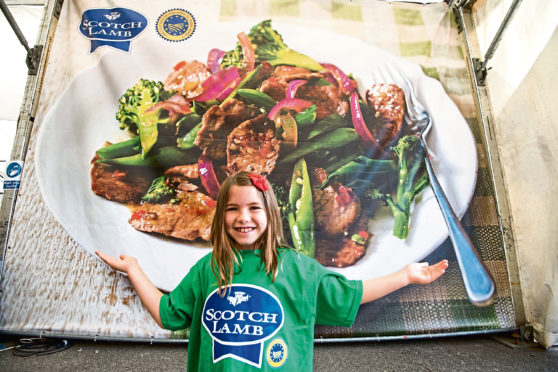 Quality Meat Scotland chairwoman Kate Rowell writes about what the organisation is doing to support Scottish farmers
Recent news agendas have been awash with stories about businesses and suppliers of all sizes and sectors pivoting their offerings and working harder than ever to provide vital services to consumers.
While for some this may seem like an all too familiar story, our support for businesses selling quality red meat, and those supplying these businesses, including Scottish farmers, remains unwavering.
Recent research carried out by Censuswide, on behalf of Quality Meat Scotland, revealed that almost two-thirds (60%) of people in Scotland plan to continue buying food from local suppliers as lockdown carries on easing, and 62% have become more attuned to where their food is coming from.
Scotland's desire to continue supporting local was substantiated as part of our nationwide Make It Lamb campaign, which launched in July and has moved into its second phase with the beginning of Love Lamb Week last week.
We are using Love Lamb Week to highlight the different people and roles involved in rearing and preparing the Scotch Lamb PGI brand, including profiling members of our Scotch Beef Club restaurants, all of which support Scotch farmers and butchers by buying directly from them.
Often seen as a less versatile meat, lamb can be overlooked in favour of different cuts and types, such as chicken.
This is why, throughout our recent campaign for Scotch Lamb – across all media relations, digital and influencer marketing – the call to action underpinning every piece of activity has been to ask consumers to reconsider lamb as an easy midweek meal option and, when they do, to support our farmers by making it Scotch.
With Brexit on the horizon, the Scottish red meat industry is facing the threat of cheaper, inferior imports.
While consumers can be reassured by pledges from household supermarket names to never stock chlorinated chicken or hormone-injected beef on their shelves, the ever-looming deadline is a constant reminder of the potential increase of sub-standard products on our shelves.
That is why, as we move into the winter months, we will be continuing to support the wider Scottish red meat industry with a suite of new Scotch Beef PGI and Specially Selected Pork recipes, which have a focus on supporting the immune system.
We hope these will further drive home to Scots the importance of choosing beef, lamb or pork that sports the Scotch logos.
Not only will this assure consumers it has come from a quality assured farm that adheres to the strictest of animal welfare standards, they will also be safe in the knowledge that they'll be directly helping keep one of Scotland's oldest and most valuable industries going.
For more information, visit www.scotchkitchen.com or Scotch Kitchen on Facebook, Instagram and Twitter.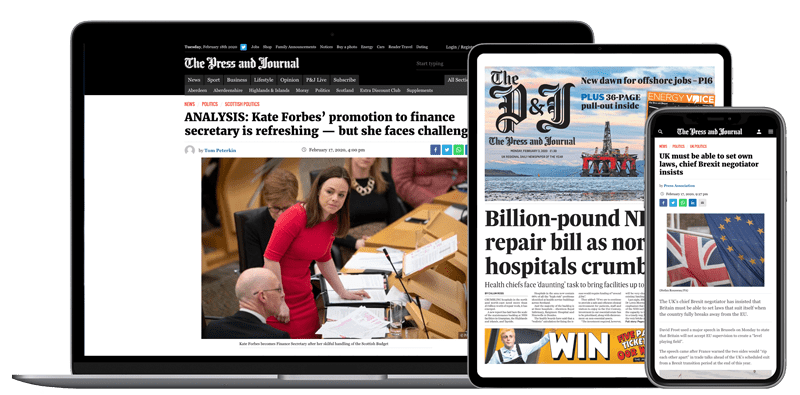 Help support quality local journalism … become a digital subscriber to The Press and Journal
For as little as £5.99 a month you can access all of our content, including Premium articles.
Subscribe