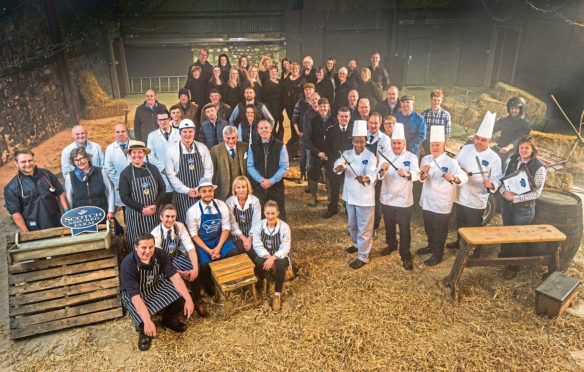 More than half of Scots are concerned about the impact of veganism on Scotland's farming industry, claims a new survey.
Results from the survey, conducted by Censuswide and commissioned by Quality Meat Scotland (QMS), reveal 64% of Scots are concerned about veganism's impact on the industry.
Of the 2,001 Scottish adults surveyed, 92% eat red meat and 49% are trying to eat less of it.
The reasons given for eating less meat were animal welfare and the environmental impact of farming – which according to QMS are both unsubstantiated when it comes to Scotland's farming practices.
Other survey results included 59% incorporating meat substitutes into
their diets, believing that they were healthier alternatives.
"From the research results, we can see that people really care about safeguarding the industry, and we want to give them the facts as to why it's right for them to do so," said QMS chief executive, Alan Clarke.
"Scotch Beef meets stringent quality, sustainability and welfare standards so consumers can be secure in the knowledge that consuming red meat from Scottish farms will not have a negative impact on the environment or animal welfare."
Nutritionist Dr Laura Wyness, who has been working with QMS as part of its Know Your Beef promotional campaign, said: "Having a varied balanced diet is the key to getting the right mix of nutrients including vitamins and minerals.
"If you remove a whole food group from your diet, it is vital to ensure your diet will provide you with all the nutrients you need.
"Young girls and women are particularly at risk of iron deficiency.
"Recent UK data showed that 54% of girls and 27% of women had low iron intakes.
These seem to be the largest groups who are making changes to their diets, and perhaps they are doing this without fully knowing the facts about where their nutrients come from."