A new owner is driving forward housing plans for the freshly flattened site of the Lairhillock Inn.
Where the much-loved Mearns institution once stood, just outside Stonehaven, there is now just a pile of rubble enclosed by metal fences.
The 200-year-old pub and restaurant hit hard times after the opening of the AWPR diverted drivers away from the Netherley spot.
Plans to demolish it for housing were initially approved in September 2021. But things have changed since then.
The project never got off the ground, and the proposals were quietly dropped last summer.
Former owner, Sandy Law, has now sold the land to Stonehaven construction firm WM Donald, which has unveiled a new vision for it.
Consultants Ryden explain that previous plans for five homes have now been downsized.
Instead, WM Donald wants to erect three plush properties on the prime spot just a short distance from the desirable coastal town.
Each would have five bedrooms.
What were the previous plans?
After being up for sale for two years, the venue officially ceased trading on March 29, 2020.
Ryden says that Covid finished off any hope of it ever reopening.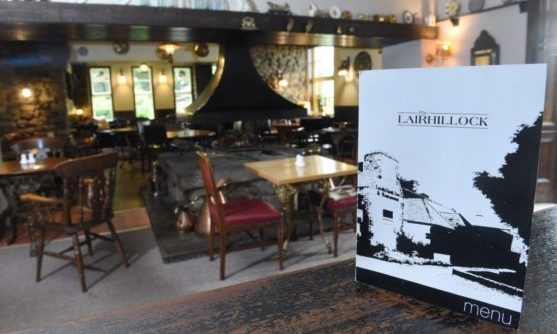 Previous plans to replace the Lairhillock Inn with housing were approved in 2021, with torn councillors resigning themselves to the fact that "times had changed" and there was no viable future for the business.
Mr Low was going to build five detached homes there…
Plans for three homes in footprint of razed Lairhillock Inn
After WM Donald "secured control" of the land, the Lairhillock Inn was knocked down in October.
Although it dates back to the 1800s, very little of the original building remained so it was afforded no protection due to any historic value.
A building warrant lodged in advance of the work reveals that it cost £25,000.
WM Donald now wants to build "three new high quality homes" there.
---
Do you have fond memories of the Lairhillock Inn? Let us know in our comments section below
---
Planning documents state: "The proposal would deliver a significant visual and
environmental betterment for the site and its surroundings."
You can see the new Lairhillock Inn plans here.