Our reporters have been sitting in courtrooms across the north and north-east this week and covered a wide variety of cases.
Man grabbed partner by the ears and told her: 'I'm going to kill you'
A man told his partner "I'm going to kill you" before grabbing her by the ears,  dragging her off a couch and assaulting her, a court has heard.
Edward Geddes had been asked to leave the woman's bed and go home because she did not want to spend the night with him, but instead launched the physical attack.
He admitted a charge of domestic assault "under provocation".
Geddes, 71, appeared before Inverness Sheriff Court for sentencing over the incident, which took place on January 3 of this year at the woman's home in Inverness.
Covid denier spat in Tesco worker's face when asked to wear facemask
An Aberdeen man who spat in the face of a Tesco security guard when asked to wear a facemask has been told his actions were "simply appalling".
Dawid Gniba appeared in the dock at Aberdeen Sheriff Court where he admitted spitting directly in the man's face and telling him: "The virus isn't real".
The 26-year-old – who claims he had an exemption from wearing a mask at the time – then ran away from the worker shouting: "I want you to give me the virus, I want you to kill me."
Sheriff Andrew Miller described Gniba's actions as "simply appalling".
Man abused child who 'looked up to' him as member of Aberdeen church
A man has been found guilty of the historic sexual abuse of a child he met through an Aberdeen church.
Stewart Petrie, who is the son of Craigiebuckler Parish Church minister Kenneth Petrie, abused the girl at locations, including Craigiebuckler Manse, on a number of occasions two decades ago.
Following his conviction, a sheriff praised the "strength and bravery" of the 38-year-old's victim.
Sheriff Ian Wallace told Petrie: "Your actions and the way your actions were dealt with and, indeed, not dealt with properly by the adults around you at the time have had a lasting impact on your victim."
Vicious domestic abuser smashed bottle over woman's head
A man carried out a three-year campaign of violent domestic abuse upon his former partner – even biting her on the breast on one occasion.
Taylor Lamb appeared in Aberdeen Sheriff Court via video link where he admitted a catalogue of vile assaults upon the woman that included, punching, biting and attempting to throttle her.
On one occasion in May last year, the 20-year-old threw a glass bottle at his ex-girlfriend, which struck her on the head and resulted in blood streaming down her face.
Lamb then chased the woman out of her home and down the street where he continued to throw items at her.
'Misogynistic bully' jailed after six-month campaign of abuse
A domestic abuser who took money from his wife and assaulted her has been branded a "misogynistic bully".
Sheriff Ian Cruickshank made the comments as he jailed Abdul Malik and ordered him not to contact the woman for five years.
Malik, 55, had previously admitted engaging in a course of behaviour that was abusive of his partner or ex-partner between May 15 and December 13 of 2021.
At that calling of the case, fiscal depute Pauline Gair told the court that the offending began after Malik sponsored his wife to come to the UK from Bangladesh in 2021.
Ex made threats to 'kill' man he wrongly believed was former partner's new boyfriend
A man has been ordered to stay away from his former partner after he made threats to kill a man he wrongly believed was her new boyfriend.
Ryan Horne appeared in the dock at Aberdeen Sheriff Court where he admitted texting his former partner and telling her he was going to "kill" her friend and run him off the road with his car.
The 29-year-old also threatened to physically assault the man, telling his ex he would "batter him".
Horne's solicitor told the court her client had trouble controlling his emotions when angry.
Judges halt tea pickers' compensation claim
Appeal judges have halted court proceedings against an Aberdeen firm being sued by 2,000 Kenyan tea pickers for workplace injuries compensation.
Lords Carloway and his colleagues concluded on Tuesday that employees of James Finlay (Kenya) Limited cannot continue their damages claim for the time being.
Earlier this year, Lord Weir had ruled that the legal action in Scotland's highest civil court – the Court of Session – could progress against one of the largest suppliers of tea.
Lawyers for the company, which was founded in Aberdeen in 1750, had gone to the court to ask Lord Weir to stop the so-called 'class action' from continuing.
Man admits starting hotel fire that cost owners more than £500,000
A man has admitted starting a fire at a west coast hotel that engulfed three floors and cost the owners more than half a million pounds.
Jack Salter, 26, was caught climbing through a hedge with items he had taken from inside the property after causing the fire at the West Highland Hotel in Mallaig.
The blaze, on January 3 last year, engulfed parts of an extension to the property and caused loss and damage estimated at around £550,000.
Salter appeared from custody at Inverness Sheriff Court to admit a charge of culpable and reckless fireraising. He also pled guilty to an unrelated assault and failing to appear at an earlier hearing.
Man avoids prison after smashing up city centre street with set of golf clubs
A man who fell off the wagon after 20 years sober used a set of golf clubs to go on a smashing spree in Aberdeen city centre.
Drunken Kevin Leslie targeted cars, shop windows, bikes, trees and bins during his mid-afternoon rampage down Rose Street.
The 61-year-old managed to break three separate golf clubs during the violent incident, Aberdeen Sheriff Court was told.
Fiscal depute Victoria Kerr said that at around 4pm on September 16 this year a passerby saw Leslie on Rose Street holding the golf clubs.
Get the latest crime and court stories delivered straight to your inbox
Every day our reporters are sitting in courtrooms around the area and now you can get their stories sent directly to you, five days a week.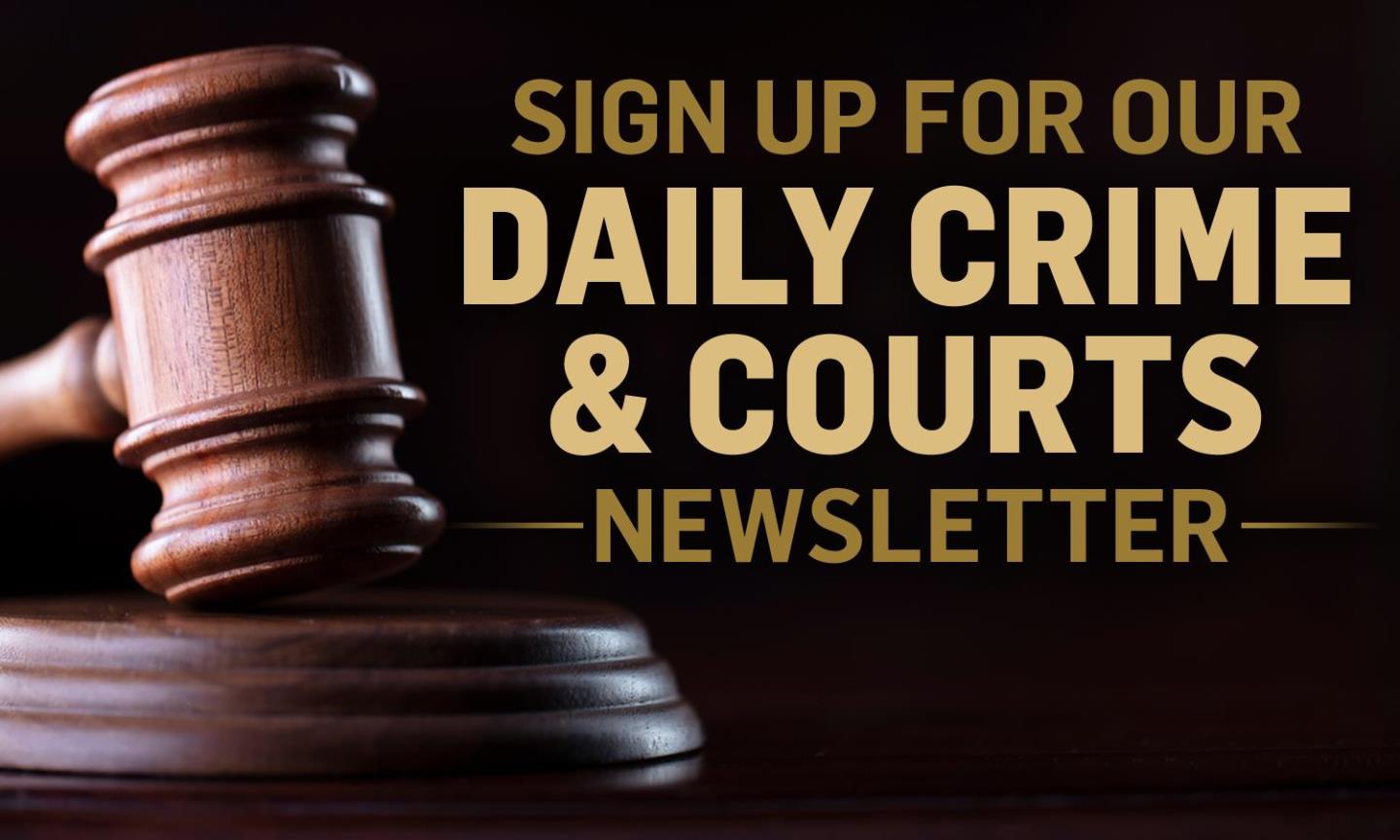 Click here to find out how
Yob who said black people 'shouldn't be here' insists he's 'the opposite' of racist
A lout who threatened to murder shop staff and said black people shouldn't be allowed in Scotland claimed he is "the opposite" of racist.
Ian Gray terrorised shop and bar staff in Aberdeen as he toured city centre premises making chilling threats.
The 42-year-old vowed to "slash" an employee in a bookies, promised to murder a Co-op worker's family and said police officers should be "hung, drawn and quartered".
The foul-mouthed menace also insisted black people and Asian people "shouldn't be in this country", before claiming in court he was the "opposite" of racist.
Unpaid work for Aberdeen dad who attacked man with wooden plank
A young dad who attacked a man with a plank of wood in Aberdeen has been ordered to carry out unpaid work.
Callum Tingle was warned to be a "better role model" for his child after admitting the attack at an earlier hearing.
The 23-year-old also repeated punched his victim to the head during the vicious assault.
Sentence had previously been deferred for reports, but now Tingle has returned to the dock at Aberdeen Sheriff Court to learn his fate.
Paedophile jailed for attacks on underage girls
A paedophile who raped two underage girls including a 13-year-old in an Aberdeen city centre lane has been jailed for eight years.
Shaun Penders, from Lerwick, carried out his first sex attack at the age of 16 – preying on very young girls for his own sexual gratification.
He targeted his first victim outside a public hall in Shetland in 2015, went on to rape a 13-year-old girl also in Shetland, and struck again three years later in the Granite City.
Penders, now 24, was sentenced on Wednesday with strict licence conditions to be imposed on the serial sex offender for four years following his release from prison.
Serial Highland paedophile tried to blackmail 13-year-old rape victim
A convicted Highland sex offender pretended to be a teenage boy so he could blackmail and rape a 13-year-old girl in a hotel room.
High-risk paedophile Joshua Pemberton struck in January 2022 despite earlier being freed from jail sentences for similar offences against youngsters.
The High Court in Glasgow was told that even after the rape, Pemberton tried to blackmail his young victim, despite her pleading: "Why are you trying to ruin my life? I am only 13."
The 26-year-old had initially contacted his victim on social media while claiming to be just 14.
Inverness dad caught with abuse videos of children as young as six
An Inverness dad was caught with indecent videos of children as young as six years old on his mobile phone, a court has been told.
Andrew Scott's sinister secret was exposed by a police raid at a property in Croy.
The disgraced father's partner and children were with him when officers turned up with a search warrant.
They'd previously received intelligence that the 30-year-old had downloaded indecent images of kids.
Jail for man who told Inverness officers he would 'gouge their eyes out'
A man who told officers he would "gouge their eyes out" and warned "de-arrest me or you all die" has been jailed.
Scott Murray claimed to be the "British monarch" and above the law of arrest when officers tried to detain him.
During a barrage of graphic threats, he told one officer: "I'm dreaming of ripping your f***ing teeth out and feeding your colleagues it".
Murray, 38, appeared via video at Inverness Sheriff Court to admit charges of threatening or abusive behaviour and communicating indecently.
Chef fined after admitting vomit attack on police officer
A chef has appeared in court on an assault charge after she deliberately vomited on a police officer following a drunken family row.
Brady Pickering's "disgusting" assault on the policeman happened after she consumed "vast amounts" of alcohol at a Turkish theme party at the Banchory Lodge hotel earlier this year.
The 29-year-old and her family had all been attending the event on March 10 but an argument broke out, the court heard.
Charges that Pickering punched both her sister and her sister's partner on the head, as well as resisting arrested, were dropped by the Crown.
Worker puts colleague in hospital after bar banter ends in attack
A man was left with black eyes "like a panda" after being assaulted by a colleague following a night of bar banter.
Gerard Ingham appeared at Elgin Sheriff Court and admitted attacking his colleague earlier this year.
The 39-year-old windfarm worker – from Liverpool's Dam House Crescent – had been drinking with his victim in the bar of the Fife Arms in Keith during the evening of June 30.
Fiscal depute Victoria Silver said the night had begun with some "banter back and forth" between the men.
Driver banned after taking police on 135mph chase near Ellon
A man caught driving at speeds of 135mph on the A90 during a police chase has been banned for more than four years.
Ryan Grant, 34, was also fined £2,185 at Aberdeen Sheriff Court after admitting various driving offences last month.
The court had heard Grant tackled a roundabout in the wrong direction and hit dangerous speeds to during the terrifying chase on the A90.
Grant's actions were so reckless that police were forced to abandon the pursuit over safety fears.
Pensioner guilty of sex assault on barmaid in Easter Ross pub
A pensioner has been found guilty of sexual assault after an incident at an Easter Ross pub that was caught on CCTV.
John Macleod had denied a charge that he thrust his body against a barmaid at the bar, claiming he had just been "dancing about" when the incident occurred.
But the woman told the court that she was bent over cleaning up a smashed glass when she felt the 74-year-old thrusting his groin against her backside three times.
In evidence led by fiscal depute Naomi Duffy-Welsh, she said the incident had left her "shocked" and "angry" adding: "He had touched me without my consent."
Teenager woke in middle of night to find man, 42, fondling his genitals
A teenager who suspected his drink had been spiked woke up in a Highland hotel bedroom being groped by a 42-year-old man.
Inverness Sheriff Court was told that the young man had been helping Derek Ross with a job he was doing in Boat Of Garten for a few days in January last year.
Ross said they had to share a room at the Boat Country Inn and the court heard they had spent a couple of nights drinking in the bar.
Fiscal depute Victoria Silver said Ross' victim suspected that his drink may have been spiked by Ross.
Woman admits assaulting toddler and bus passengers on Aberdeen bus
An Aberdeen woman has admitted assaulting passengers – including a toddler she was meant to be caring for – on a bus journey from Peterhead.
Jade Martin, 33, was travelling on the X63 bus from Peterhead to Aberdeen on April 7 this year but was so out of it on drink or drugs that she could barely stand.
She admitted neglecting a toddler in her care by dragging, dropping and throwing them "forcefully" and ignoring their "clear distress".
Martin appeared in Aberdeen Sheriff Court admitting six charges of assault as well as racially abusing the bus driver.
Get the latest crime and court stories delivered straight to your inbox
Every day our reporters are sitting in courtrooms around the area and now you can get their stories sent directly to you, five days a week.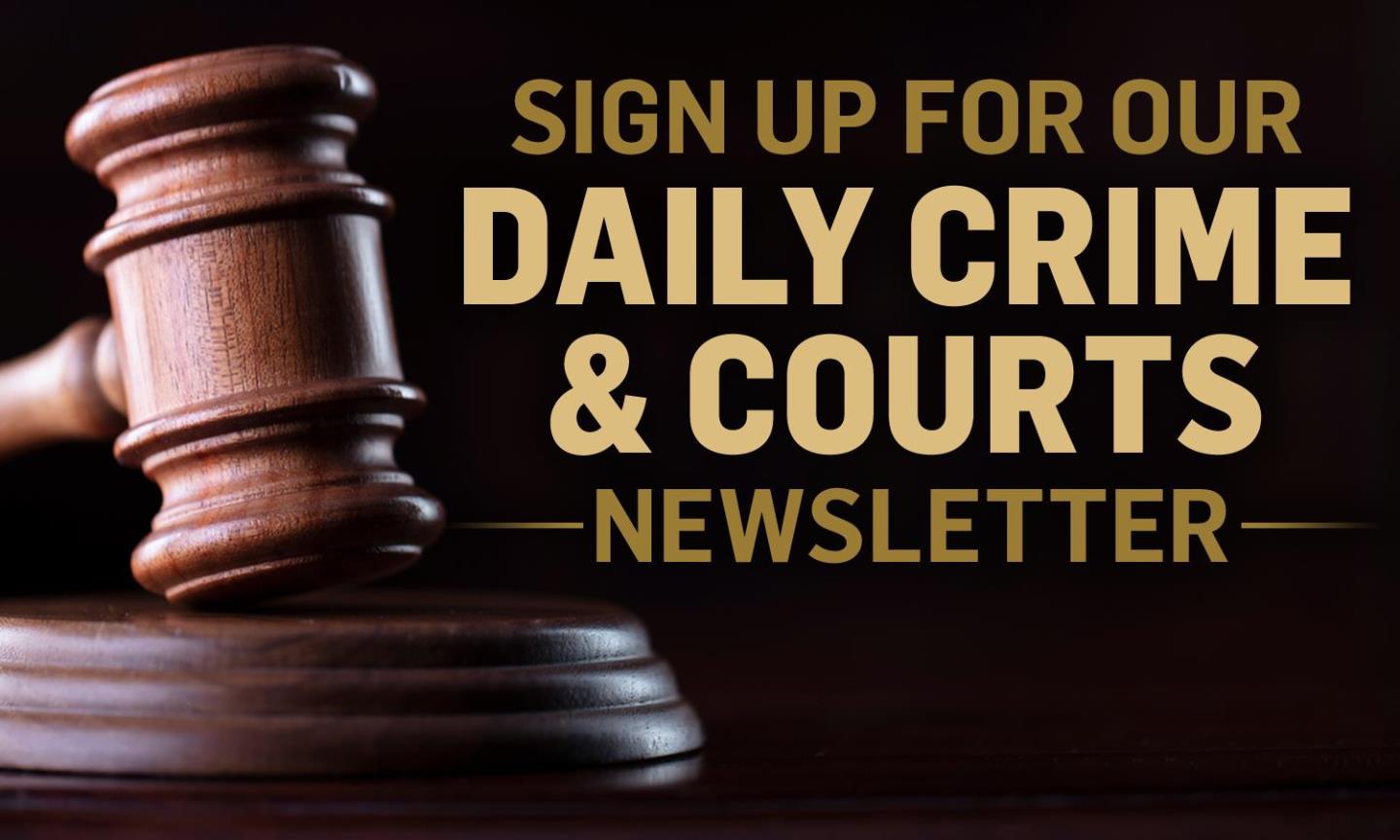 Click here to find out how
Youths in court in connection with Inverness knife attack
Two teenage boys have appeared in court over a serious knife attack in Inverness.
The youths, who are aged 16 and 17 and cannot be named for legal reasons, appeared in private at Inverness Sheriff Court on a total of nine charges, including assault to severe injury and danger of life.
They were taken into custody following an alleged stabbing or slashing in the city centre earlier this week.
The 16-year-old is also accused of a breach of a police undertaking, threatening or abusive behaviour, attempted robbery and possession of a knife.
Aberdeen taxi driver fined for racist 'banter' towards fellow driver
A taxi driver has been fined after he used a racist slur towards another driver over an open radio line.
Colin Adam appeared in the dock at Aberdeen Sheriff Court where he admitted using an offensive and racist remark about the man while other drivers could hear.
It's understood the 64-year-old considered it "banter" when he described the other driver as a "black b******" as they waited to enter the taxi rank outside Aberdeen Train Station.
His solicitor told the court his client was "deeply ashamed" by his behaviour.
Clubgoer attacked on the dancefloor and kicked in the face
A clubgoer was attacked on the dancefloor of an Elgin nightclub and kicked in the face.
Andrew Grant slammed the man to the floor before delivering the kick that knocked him unconscious.
The victim was left with a bloodied mouth and a broken tooth, which later had to be removed.
Grant, 28, appeared at Inverness Sheriff Court to admit a single charge of assault to injury in relation to the attack on March 13 of this year.
Elgin Tesco shopper battered with hammer and groceries stolen
A man has been jailed for brutally attacking a shopper at an Elgin supermarket and robbing him of his groceries.
Bradley Bywater admitted the attack at the Tesco store, which left his victim needing surgery and suffering from ongoing severe pain in his face.
The 21-year-old also admitted to having an offensive weapon, the hammer, on the day of the robbery.
Bywater appeared via videolink from custody at Inverness Sheriff Court to be sentenced for the crimes.
Mum caught three times the limit while doing the school run
A woman has been banned from the roads after she was caught drink-driving on the school run.
Mum-of two Donna Gillies was stopped in the morning by police on Hareness Road, Aberdeen, and found to be more than three times the legal limit.
The 41-year-old said she had consumed a bottle of wine the night before and believed it wouldn't still be in her system.
Aberdeen Sheriff Court was told it was the 41-year-old's second drink-driving conviction, her first coming in 2019.
Man slashed across face and given 'Glasgow smile'
A man has been jailed and his two accomplices electronically tagged following a violent altercation in an Aberdeen flat that saw their victim slashed across the face.
Graeme Hunter, 33, Daniel McGregor, 33, and Monica Niven, 25, appeared in the dock at Aberdeen Sheriff Court after being found guilty at trial of assaulting a man who was left with a 'Glasgow smile'.
It was stated that all three attacked the man in various ways, including repeatedly punching him to the head and slicing him with a knife to the face.
The victim was left permanently disfigured by the attack.
Mum spared jail after repeatedly coughing in police officer's face
A troubled Inverness mum has been spared jail after repeatedly coughing in a police officer's face, ignoring a court order and failing to turn up to explain her rebellious behaviour.
Earlier this year, Courtney Smith, 23, of Myrtletown Park, Westhill, was ordered to cooperate with intensive intervention from social workers.
Smith not only defied the court order, but she also failed to attend the courtroom to answer for her non-compliance.
As a consequence, she was arrested and remanded in custody.
For all the latest court cases in Aberdeen and the latest crime and breaking incidents, join our new Facebook group.