Our reporters have been sitting in courtrooms across the north and north-east this week and covered a wide variety of cases.
Essex drug dealer caught on Highland 'holiday' jailed
An Essex man who was caught with cocaine and thousands of pounds in cash following a routine traffic stop in Inverness has been jailed.
Antoni Anastas, 31, was pulled over by police because he had a headlight out on his vehicle, but his red eyes and nervous presentation led to a drugs search.
Offices recovered the class A drug and cash from Anastas' vehicle and more money was found at the address where he was staying.
Anastas appeared at Inverness Sheriff Court for sentencing having previously admitted being concerned in the supplying of a class A drug at Dunabban Road, Skinner Court and elsewhere.
Aberdeen Snapchat predator jailed after having illegal sex with girls
An Aberdeen barman who hunted underage girls for sex on Snapchat has been jailed for two years.
Richard Preston, 33, used the social media app to contact his victims – aged just 14 and 15 –  before inviting them to his city centre flat for sex.
The 33-year-old, who Aberdeen Sheriff Court was told has a "high sex drive", committed the offences "at a low point in his life", his solicitor said.
The family of one of his victims welcomed the sentence, saying "a small measure of justice has been served".
Passenger's vicious fire extinguisher attack on Aberdeen taxi driver
A nighttime reveller who vomited in a taxi went on to brutally assault the driver with a fire extinguisher after he was told he'd have to pay to clean it up.
Ross Dunbar, 25, struck the taxi driver over the head as he was being driven home from a city centre nightclub on Christmas Eve.
Aberdeen Sheriff Court was told Dunbar has no memory of his violent actions because he was so drunk at the time.
Fiscal depute Claire Stewart told the court that at around 4am on Christmas Eve last year Dunbar was picked up by a taxi outside Soul Bar on Union Street.
Italian restaurant served up side dish of tax fraud
The boss of an Aberdeen Italian restaurant has appeared in court after failing to pay more than £50,000 in taxes.
Unbeknownst to Masoud Mehri's customers, the Italian food served up at the now-closed Piccolo on Bon Accord Terrace came with a side of tax fraud.
An investigation found that, between January 30 2012 and October 4 2015, the 43-year-old charged customers VAT but failed to pass it on to the taxman.
The Press and Journal previously reported on the case when a second man, filmmaker Hassan Nazer, also faced charges, but his not guilty pleas have now been accepted by prosecutors.
Warrant for strip club strangler
A warrant has been granted for the arrest of a married father who choked a stripper unconscious in Aberdeen and then fled to Lithuania.
Mantas Gervetauskas returned to his homeland following the disturbing attack on a woman at Private Eyes in 2019.
At an earlier hearing, the 36-year-old entered a plea of guilty through his solicitor who tried to convince the sheriff to deal with the case in his absence with a fine and compensation.
But Sheriff Morag McLaughlin was having none of it, stating that the vicious assault was so serious that a custodial sentence could be a possible outcome.
Reveller punched woman in the face after she struck him with handbag
An Aberdeen man sent a female reveller to the emergency room after she swatted him with her handbag outside a nightclub, a court has heard.
Ryan Laird appeared in the dock at Aberdeen Sheriff Court and admitted punching the woman so hard she fell back onto the pavement after the pair got into a heated altercation.
She went to Aberdeen Royal Infirmary (ARI) for treatment, where she was left with a swollen face and had to have a gash on her head glued together by medics.
The 21-year-old's solicitor told the court that the assault was in response to his client being struck with a handbag.
Get the latest crime and court stories delivered straight to your inbox
Every day our reporters are sitting in courtrooms around the area and now you can get their stories sent directly to you, five days a week.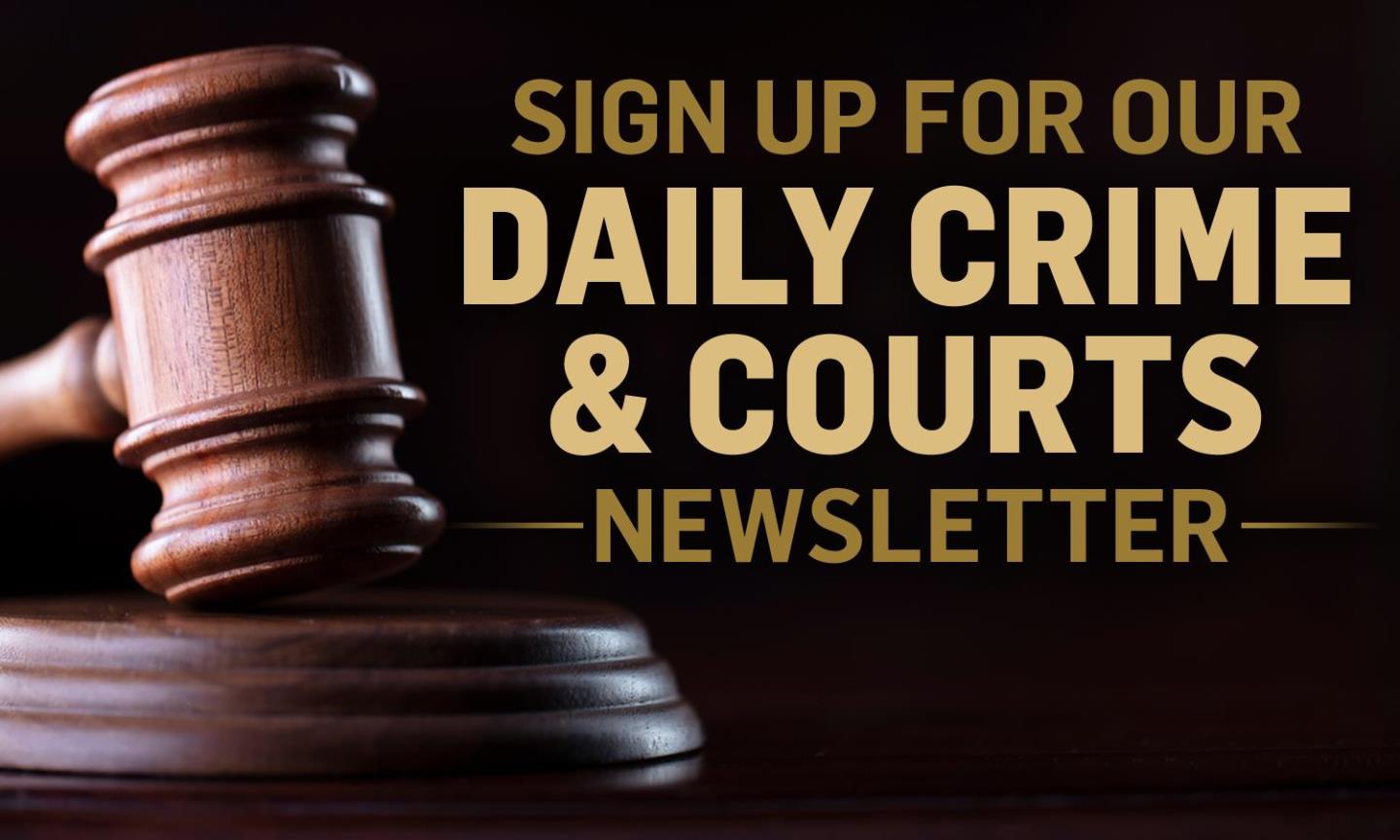 Click here to find out how
Lifetime animal ban for Nairn man who let dog starve to death
A man who let a dog starve to death in an empty Nairn flat has avoided a prison sentence but has been handed a lifetime ban from ever keeping animals.
Brian Farmer left the American Staffordshire bull terrier, named Duke, in appalling conditions inside the empty property until it died of starvation.
Inverness Sheriff Court was previously told how the poor animal had chewed anything that was in the flat in Church Street – including a sofa, its foam filling and tins of food – in a vain battle to survive.
Fiscal depute Naomi Duffy-Welsh told the court that the offences took place between September 23 2021 and February 4 2022.
Aberdeen thief stole vodka at 9.20am and racially abused M&S employee
A thief who tried to stroll out of Marks and Spencer with two bottles of vodka at 9.20am racially abused staff as he left.
Robert Merchant insisted he wasn't racist – despite using the offensive term "c**n" towards an employee at the St Nicholas Street store.
The 54-year-old, who concealed one of the bottles under his jacket, then tried to mitigate matters by telling the police he "gave one back".
Fiscal depute Andrew McMann told Aberdeen Sheriff Court the incident happened on the morning of August 28.
Award-winning Aberdeen carer given driving ban
An award-winning carer has been given a three-year driving ban after admitting a hit-and-run and other driving offences in Keith and Aberdeen this year.
Caledonia Homecare director, Alasdair Imrie, 53, appeared at Aberdeen Sheriff Court to plead guilty to a string of motoring offences, including driving without a licence, insurance and leaving the scene of an accident.
He also admitted failing to give a breath test after being stopped twice this year, claiming police were infringing his human rights.
The court heard Imrie, now of Clifton Manor in Aberdeen, had driven his minibus into a parked car on Keith's Moss Street on March 30 this year then left the scene without leaving his details.
Man who abused partner back in court for breaching order not to approach her
An abusive man was back in the dock after he defied a court order not to harass his ex-partner.
Raymond Adibe Chisom was ordered to stay away from his former partner in August last year after he subjected her to a campaign of verbal abuse and accusations for more than a year.
Aberdeen Sheriff Court was told the 34-year-old repeatedly called his former girlfriend "stupid", "an imbecile" and forced her to admit she was cheating on him when she hadn't.
But now the former law student has returned to court, where he attempted to withdraw his guilty plea – despite being convicted and fined for the offences months ago.
Woman charged after Inverness taxi driver racially abused
A woman has been charged after an Inverness taxi driver was racially abused.
Police launched an investigation after a video emerged online allegedly showing a woman launching into an offensive tirade against a taxi driver.
In the two-minute clip, the taxi driver tells the woman he is taking her to the police station because she has refused to pay her fare.
She then launches into a tirade, even kicking the back of his seat as he drives.
Pensioner groped pupils and mum in photo booth at school dance
A 73-year-old man has been placed on the sex offenders register after he groped pupils and a mum at an Aberdeen private school dance.
Michael Parker appeared at Aberdeen Sheriff Court and admitted touching two girls and a woman on their bottoms during the event, which was held at the city's five-star Marcliffe Hotel.
The schoolgirls, then aged 15, and one of their mothers were in a party photo booth when the sexual assaults took place.
Parker pleaded guilty to three charges of sexual assault involving the three females.
Get the latest crime and court stories delivered straight to your inbox
Every day our reporters are sitting in courtrooms around the area and now you can get their stories sent directly to you, five days a week.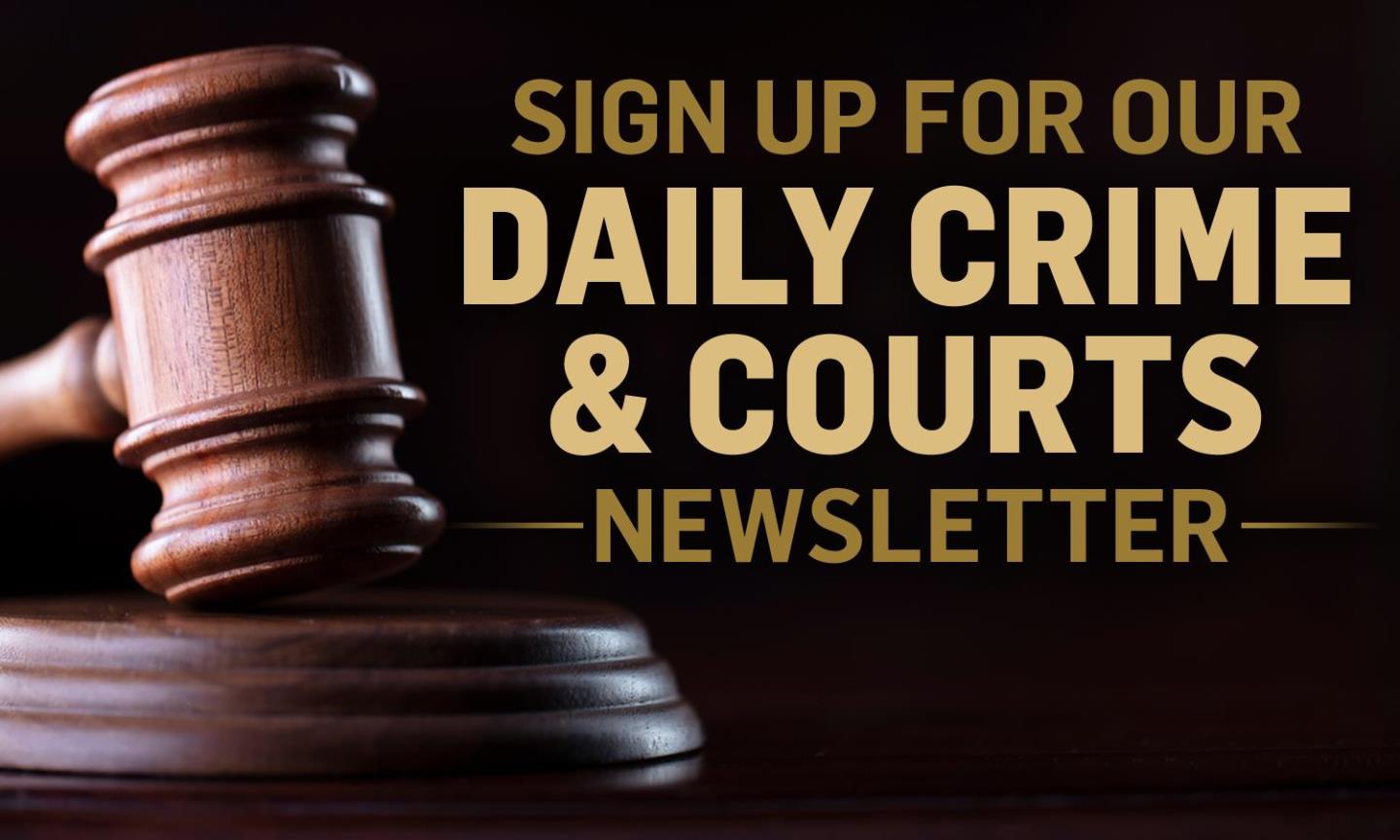 Click here to find out how
Woman accused of abandoning cats and starving kitten to death
A woman is facing court accused of abandoning eight cats in an Aberdeen property for a week – leading to one kitten starving to death.
Marina Tsirogianni is alleged to have locked three cats and five kittens in an address on Abbotswell Crescent without adequate food, water and sanitary conditions.
The alleged offences are said to have taken place between April 12 and 20 this year, with one of the kittens dying of dehydration and malnutrition.
She also failed, it is alleged, to get vet treatment for puncture wounds to the kitten's neck.
Elgin mum avoids fine for drug possession and drug-driving charge
An Elgin mum has avoided a fine for drug possession after a sheriff decided that to do so would punish her children.
Jessica Gunn, 25, appeared in the town's sheriff court charged with possession of cannabis to a street value of around £270.
Fiscal depute Karen Poke told the court that Gunn had been pulled over by traffic police on the A96 by Fochabers on January 20 2023.
They noticed a strong smell of cannabis coming from the car and found a bag containing 26g of cannabis after searching the vehicle.
Woman sent car flying through air after 'zoning out' behind wheel
A woman "zoned out" behind the wheel, crashing over a roundabout and going airborne, before ploughing into the back of another car.
Jacqueline Gartly had no memory of the terrifying incident, which happened on the A92 between The Parkway and Persley Bridge.
But the 59-year-old had already been aware of a medical issue occasionally causing her to "zone out" prior to getting into her car.
Fiscal depute Kirsty Martin told Aberdeen Sheriff Court the incident happened shortly after 8pm on June 12 last year.
Man had hunting knife and baseball bat in street outside Highland pub
Pub revellers called the police after a man was seen lurking outside armed with a hunting knife and baseball bat.
David Sinclair was spotted brandishing the weapons near the Claymore Bar in Grantown-on-Spey, telling concerned onlookers: "I'm looking for the guy who was threatening me."
Sinclair has now appeared at Inverness Sheriff Court, having previously admitted charges of having an offensive weapon and knife in a public place.
The charges detailed that the 33-year-old had the weapons with him at a crossroads between Grant Road and Seafield Avenue on February 19 this year.
Housebreaker caught red-handed after he was seen bragging online
An Aberdeen man was caught out when the woman whose flat he kicked his way into saw a social media post from him boasting about breaking into a home.
Andrew Collier appeared in the dock at Aberdeen Sheriff Court and admitted to breaking into the woman's flat on King Street by kicking the door off its hinges.
The woman – who was on a night out and a former partner of Collier – saw a social media video post from him where he bragged about how he had just broken into a house.
When she arrived home she found her door lying "splintered, kicked in with the lock broken".
Freelance journalist in court after flying drone over fatal crash scene
A freelance journalist has been fined in court after flying his drone over the site of a fatal car crash in Aberdeenshire.
Shane Stephen turned up at the scene of the collision last summer on the B9119 Dinnet to Tarland road and drew the attention of police.
Aberdeen Sheriff Court was told the 27-year-old flew his drone around 40 feet above the site, which had been cleared of casualties and the vehicles involved.
Stephen volunteered to show officers the pictures and delete any he'd taken but instead found himself charged under drone legislation, which was described by his lawyer as "a bit woolly".
Former gamekeeper admits keeping 14 dogs in appalling conditions
A former head gamekeeper has admitted a catalogue of animal abuse.
David Scott, 34, appeared at Elgin Sheriff Court accused of neglecting 14 dogs in his care between July 27 and September 22 2022.
The Crown accepted a not guilty plea from his wife, Gillian, and an amended guilty plea from her husband.
The court heard Scott had been head gamekeeper at Carbrach and Glenfiddich Estates until the raid on his home in September last year.
For all the latest court cases in Aberdeen and the latest crime and breaking incidents, join our new Facebook group.