Our reporters have been sitting in courtrooms across the north and north-east this week and covered a wide variety of cases.
Court bans accused stalker from Moray area
An accused stalker has been banned from Moray as a condition of a non-harassment order imposed by the courts.
Craig Purdie, 40, appeared from custody at Elgin Sheriff Court in connection with incidents alleged to have taken place between October 16 and November 5 this year.
It is alleged he was abusive and stalked his ex-partner are various addresses in Buckie by acting aggressively towards her and repeatedly trying to contact her – all of which he denies.
Purdie is also alleged to have pretended to have some kind of emergency to get the woman to respond to him and refused to stop contacting her, even after she asked him not to.
Father of bride left with horror head injuries after wedding attack
A man has admitted a brutal assault at an Aberdeen wedding which saw the father of the bride rushed to hospital with "life-threatening" injuries.
Christopher Allison was a guest at the wedding in Dyce's Marriott Hotel when he got involved in an altercation that left the man unconscious and with a fractured skull and a bleed on the brain.
Allison, who is the cousin of the bride, had been drinking heavily before exiting a room and telling a hotel employee to check on the bride's dad because "he's on the ground".
The 48-year-old victim was then found unresponsive and had sustained a serious head injury, Aberdeen Sheriff Court was told.
'Just arrest me': Drug-driver's invitation to police
A drug-driver caught with cannabis, a grinder and a pipe in his car told police "just arrest me" as he refused a road-side drug test.
Police stopped Kyle Nicolson for a routine check, but became suspicious when they noted his glazed eyes and pale complexion.
A search of the vehicle turned up drug paraphernalia and later testing showed it to contain cannabis.
Nicolson, 34, appeared at Inverness Sheriff court to admit charges of drug-driving and possession of the class B drug on Caulfield Road, Inverness, on December 18 last year.
Elgin man warned he faces jail if he abuses wife again
An Elgin man has been ordered to carry out unpaid work after admitting to abusing his partner and warned he will be jailed if he does it again.
Wesley Latham, 34, appeared in Elgin Sheriff Court and pled guilty to the assault, which took place in August this year.
Fiscal depute Sharon Ralph said Latham had been in a relationship with his victim for four years and they had been married for two.
"She has two children from a previous relationship who reside with her," Mrs Ralph explained.
Man violently attacked partner at Aberdeen music venue
A man has been ordered to pay a woman compensation after he punched her three times to the face at an Aberdeen music venue.
Myles Robertson-Cowie appeared in the dock at Aberdeen Sheriff Court where he admitted repeatedly striking the woman in Krakatoa after demanding she return home with him.
When she refused, the 25-year-old left the bar but reappeared moments later where he punched her "without warning or reason".
Robertson-Cowie's solicitor told the court that "frustration got the better him" that evening.
Man tried to sell £50,000 of stolen GPS trackers on eBay
A man has been jailed after he tried to sell nearly £50,000 worth of stolen GPS trackers on eBay – using his own name and address.
John Stewart appeared in the dock at Aberdeen Sheriff Court where he admitted a series of charges of possessing pilfered agricultural global positioning system (GPS)  trackers that had been stolen from farms and tractor dealerships.
But the 37-year-old advertised the stolen merchandise – valued at £49,689 – using his own personal online eBay account.
His solicitor told the court that Stewart was not running "a sophisticated enterprise".
Abuser told woman her only escape was to jump from upstairs window
A domestic abuser told his partner the only way to escape him was to jump from an upstairs window.
Radoslaw Malek tracked the woman's mobile phone and checked her online banking as part of a course of coercive and controlling abusive behaviour.
He also assaulted his partner, slamming her head off a wall, choking her and kicking her on the soles of her feet.
Malek, 41, appeared from custody at Inverness Sheriff Court to admit engaging in a course of behaviour that was abusive of his then partner as well as two charges of assault against the woman.
Racist woman threatened to mutilate genitals of her ex and his new partner
A racist Inverness woman threatened to mutilate her ex-boyfriend and his new partner's genitals and left them horrifying voicemails.
Kimberly Fraser "caused an awful lot of trouble for a lot of people" when she also hurled racist abuse at a taxi driver from the Middle East, a Polish national and a black woman.
The 40-year-old alcohol and drug abuser, who originally faced 24 criminal charges, even bit a police officer and spat at other law enforcement personnel.
She pled guilty to eight charges including three of assault, two of hindering police, one of racist conduct, one of threatening behaviour and breaching the Communications Act.
Get the latest crime and court stories delivered straight to your inbox
Every day our reporters are sitting in courtrooms around the area and now you can get their stories sent directly to you, five days a week.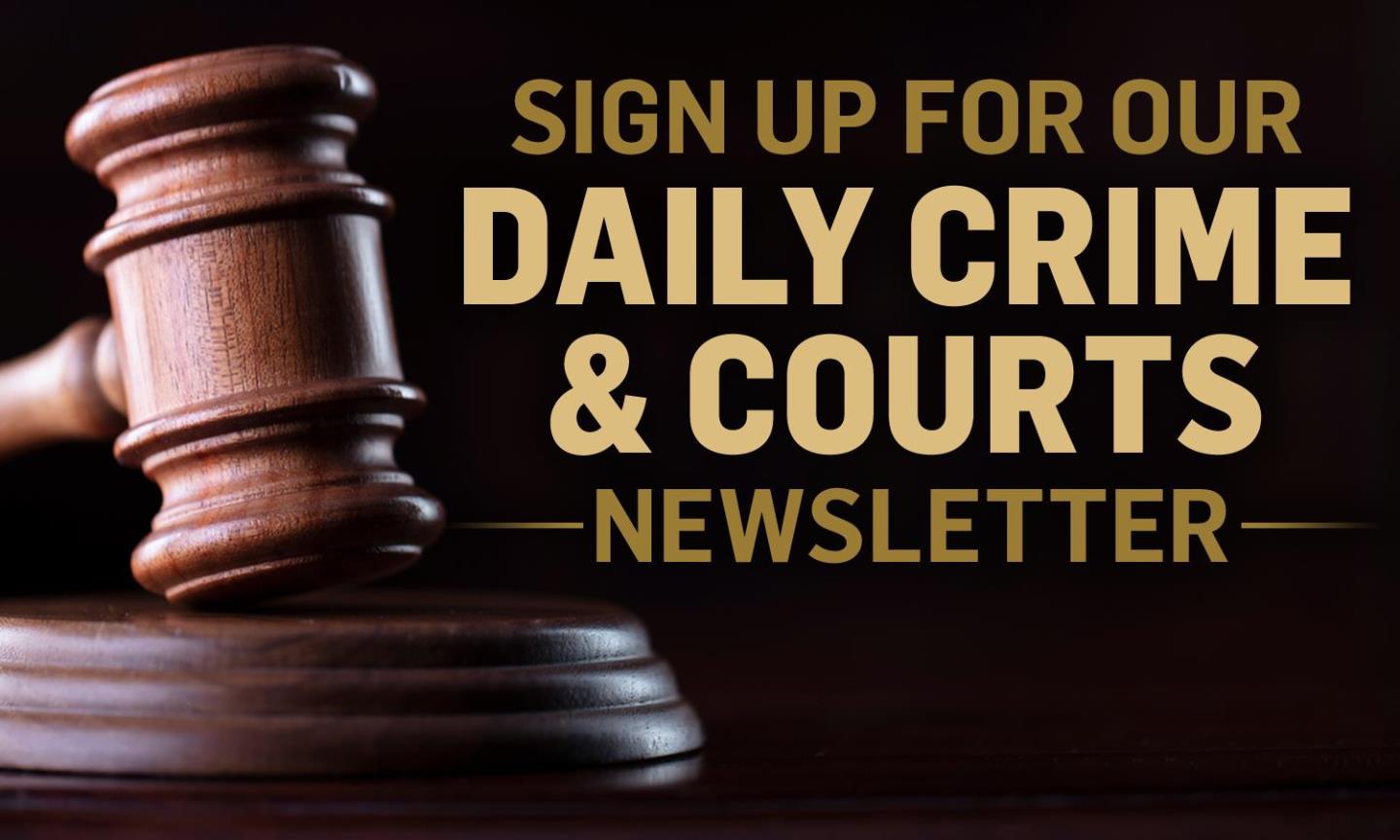 Click here to find out how
Domestic abuser assaulted four women and convinced another he would kill her
A serial domestic abuser assaulted four of his former partners and left a fifth "convinced that he would come back and kill her", Inverness Sheriff Court has heard.
Daniel Sharratt-Dye choked women, threw items at them and headbutted one.
He also called his exes names and told one of them: "You don't know what will happen to you if you try and leave."
Sharratt-Dye, 33, appeared at Inverness Sheriff Court to admit five charges of assault against former partners as well as engaging in courses of behaviour that were abusive of one woman and caused fear and alarm to another.
Sheriff jails Strichen man for breaking police officer's leg
A sheriff has slammed those who attack emergency workers as he jailed an Aberdeenshire man who broke a police officer's leg.
Sheriff Timothy Niven-Smith said he was "flabbergasted and shocked" by the number of people passing through court after abusing police.
The sheriff said: "Despite routinely making comments, the message does not appear to be transcending down to the masses."
He said it could be down to lack of local reporting, lack of people in prison spreading the word or a genuine misunderstanding in the community that emergency workers are "fair game to be abused".
Inverness trader tried to con taxman out of £36,000
An Inverness businessman who swindled the taxman out of almost £36,000 was caught because his fake invoices were littered with spelling errors.
Agricultural contractor Ian Miller, who was employed by a timber firm and registered as a sole trader, appeared at Inverness Sheriff Court and admitted the fraud by submitting false VAT returns.
Fiscal depute Robert Weir told Sheriff Ian Cruickshank that an HMRC officer conducted a VAT compliance visit at Miller's home address in Towerhill Road, Cradlehall, on January 13, 2020 as the value of his repayments had remained fairly constant over several years.
Mr Weir said: "This is a risk indicator for HMRC. From January 2014 to July 2019, the accused had received £43,264.95 in VAT repayments from HMRC and now accepts £36,514 is falsely claimed."
Man in court after £1 million of cocaine recovered in Aberdeen
A man has appeared in court after cocaine worth £1 million was recovered from a property in Aberdeen.
Police executed a warrant at Ferrier Gardens in the Woodside area of the city on Tuesday afternoon.
Jason Henderson, 31, was arrested in connection with the recovery and appeared in private at Aberdeen Sheriff Court.
Henderson, whose address was given as Aberdeen, faced one charge of being concerned in the supply of drugs.
Inverness man caught with indecent images for the second time
A sheriff has given an Inverness man who was caught downloading indecent images of children on two different occasions more time to get treatment on a special programme for sex offenders.
Sheriff Gordon Fleetwood deferred sentence on Jake Driver but said the 21-year-old was "either stupid or determined" after he continued to access the illegal material even after he'd been arrested by police.
Solicitor advocate Clare Russell argued her client needed more time to overcome his problems.
Inverness Sheriff Court had previously been told that officers from the National Child Abuse Investigation unit raided a Wester Ross house and found indecent images of children on Driver's phone.
Five appear in court after Fraserburgh drugs bust
Five people appeared in court today in connection with an £11,500 drug seizure in Fraserburgh.
Police raided a property on Queen Mary Street on Tuesday and discovered heroin and cocaine with an estimated street value of £11,500.
Walter Tocher, 49, Wendy Tocher, 45, both of Aberdeenshire, Tjay Davidson, 22, of North Shields, Carl Clark, 34, and Connor Richards, 23, both of Wallsend, North Tyneside, appeared in private at Peterhead Sheriff Court this afternoon.
All were charged with being concerned in the supply of drugs.
Teen raced through Union Square on motorbike with a knife
An armed teen who raced through Union Square on a motorbike has been ordered to carry out 190 hours of unpaid work.
Tyler Houston, 19, sped through the shopping centre earlier this year after security staff were alerted from CCTV footage.
The teen was seen tearing through the main mall at around 8pm on an unregistered electric motorcycle, swerving past shoppers as he made his way from one end of the shops to the other.
Fiscal depute Seam Ambrose told Aberdeen Sheriff Court the incident happened on February 28 and when police eventually caught up with Houston on Guild Street he was carrying a 10-inch kitchen knife and stated: "It was me".
Three men in court following attempted murder in Fraserburgh
Three people have appeared in court charged with the attempted murder of a man in Fraserburgh.
The 49-year-old was found injured on Gallowhill Road around 8am on Monday before he was taken to hospital.
On Wednesday, three men appeared in private at Peterhead Sheriff Court in connection with the incident.
Andrzej Iwanski, 36, Daniel Salamon, 37, and 48-year-old Arkadiusz Wypych all face charges of assault to severe injury, danger of life and attempted murder, as well as attempting to defeat the ends of justice.
Aberdeen student told to pay £300 to cyclist he knocked down in Garioch
An Aberdeen University student has been ordered to pay a cyclist £300 compensation after admitting knocking him over near Inverurie last year.
The cyclist suffered a broken pelvis when Kian McCredie clipped the rear wheel of his bike on a blind bend near Chapel of Garioch.
The 20-year-old business management student appeared in Aberdeen Sheriff Court after pleading guilty to the charge of careless driving on June 22, 2022.
Fiscal depute Sean Ambrose told the court McCredie, from Stuartfield, had been driving his red Vauxhall Corsa southbound on the single-track road between Chapel of Garioch and the Bennachie Centre at around 11.25am.
Get the latest crime and court stories delivered straight to your inbox
Every day our reporters are sitting in courtrooms around the area and now you can get their stories sent directly to you, five days a week.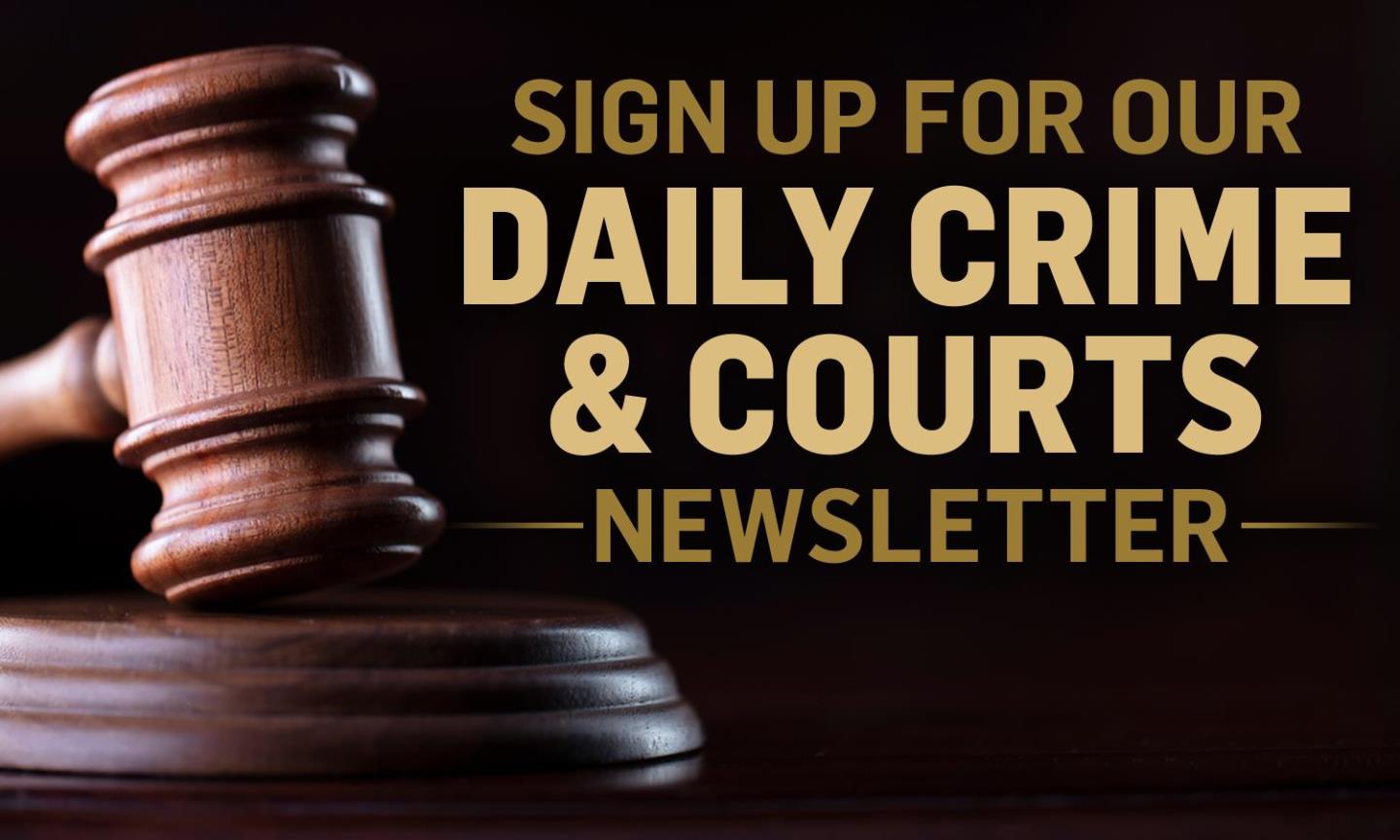 Click here to find out how
Violent serial sex offender raped women in Aberdeen and Dundee
A violent, convicted sex offender was today warned he faced a lengthy jail sentence after carrying out a series of rapes against vulnerable women in Aberdeen and Dundee.
James Henderson raped his first victim in 2008 and continued to carry out sex attacks until 2021.
Henderson, 45, had denied a series of charges during a trial at the High Court in Edinburgh but was found guilty of three offences of rape and a further attempted rape.
A judge told him: "You have been convicted of a series of rapes against women who were all, to a greater or lesser extent, vulnerable."
Swerving Inverness driver came within inches of mum and son
A careless driver swerved across the road and came within "inches" of a mother and son on the pavement, Inverness Sheriff Court has heard.
Alexander McMillan, 72, was looking "straight at" the pair – who he admitted he didn't get on with – as he swerved his Vauxhall Astra across the road.
The pensioner had denied the charge of careless driving but was convicted following a trial.
In evidence led by fiscal depute Stuart Coleman, the 57-year-old mother told the court that she had been out walking with her grown-up son when they spotted McMillan driving along St Ninian Drive, Inverness, in the opposite direction.
Dragon Soop-swigging repeat drink-driver hit with three-year ban
A repeat drink-driver pulled over an hour after downing a can of Dragon Soop has been banned from the road for three years.
Callum Calder-Hamilton was given a 20-month roads ban in March last year after committing a previous drink-driving offence.
The 25-year-old completed a drink-drivers' rehabilitation course and saw his ban reduced – but it seems it hadn't taught him about the dangers of getting behind the wheel after consuming the high-alcohol energy drink.
He was stopped by police again last month and found more than double the legal limit.
Sex offender told woman he'd 'like to get her into bed' and grabbed her breast
A sex offender told a woman he would like to "get her into bed" before sexually assaulting her.
David Duncan made the comment before reaching out and grabbing the woman's left breast.
The court heard that Duncan had a previous conviction for a sexual offence.
The 61-year-old appeared at Inverness Sheriff Court to admit a single charge of sexual assault in relation to the incident on August 13 of this year at The Glebe, a residential home in Kingussie.
Drunk found under bush verbally abused and assaulted police
A drunk who was found lying under a hedge spat at and then assaulted police officers who were trying to help.
Kyle Miller, from Aberdeen, had been at a party in Buckie but for reasons unknown to him he ended up under shrubs in the garden.
But when police tried to assist the 24-year-old, things turned "nasty".
Miller, of Great Northern Road, appeared for sentence at Inverness Sheriff Court after previously admitting two charges of threatening or abusive behaviour, two of assault and one of resisting arrest.
Former Aberdeen advocate guilty of historic sex assaults on two boys
A former advocate has been found guilty of indecently assaulting two schoolboys more than 20 years ago.
Mark Strachan, 64, was convicted following a trial at Aberdeen Sheriff Court of two charges of sexually touching the teenage brothers between 1999 and 2001 at two addresses in the city.
A jury of eight men and seven women took almost four hours to find him guilty by majority verdict on both charges.
Strachan – who the Press and Journal can now reveal wrote a legal textbook on the topic of sexual offending in 2015 – was described as a "man of power" who carried out "insidious abuse" upon the two boys.
For all the latest court cases in Aberdeen and the latest crime and breaking incidents, join our new Facebook group.